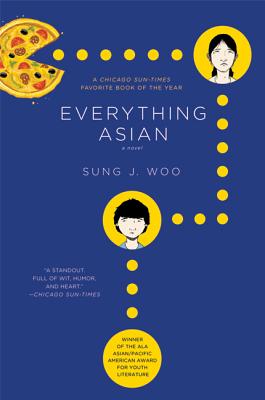 Everything Asian (Paperback)
A Novel
St. Martin's Griffin, 9780312385095, 336pp.
Publication Date: July 20, 2010
* Individual store prices may vary.
Description
You're twelve years old. A month has passed since your Korean Air flight landed at lovely Newark Airport. Your fifteen-year-old sister is miserable. Your mother isn't exactly happy, either. You're seeing your father for the first time in five years, and although he's nice enough, he might be, well--how can you put this delicately?--a loser.
You can't speak English, but that doesn't stop you from working at East Meets West, your father's gift shop in a strip mall, where everything is new.
Welcome to the wonderful world of David Kim.
About the Author
SUNG J. WOO's short stories and essays have appeared in The New York Times, McSweeney's, and KoreAm Journal. He is the author of the novel Everything Asian. His short film was an audience choice screening of the NYC Downtown Short Film Festival 2008. A graduate of Cornell University with an MFA from New York University, he lives in Washington, New Jersey.
Praise For Everything Asian: A Novel…
"A tender, funny, beautifully written novel-in-stories, each a sparkling step in the coming-of-age journey of a boy straddling two cultures with remarkable humor and grace. First-time author Sung Woo has created both lasting characters and a timeless portrait of a community." —A. Manette Ansay, author of Vinegar Hill and Blue Water
"In its clear-eyed take on family and community, Everything Asian is Everything American. The proprietors of this roadside New Jersey shopper's village are by turns dreamy and despairing as their fortunes--like the local economy--change. Sung J. Woo has crafted a debut rich in character and event." —Stewart O'Nan, author of Songs for the Missing
"Cleverly concatenated...recounts with both humor and pathos growing up and gradual Americanization. A novel that both delights and instructs." —Kirkus Reviews (starred review)