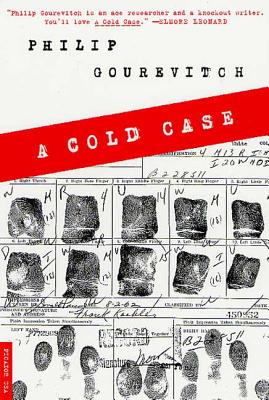 Cold Case (Paperback)
St. Martins Press-3pl, 9780312420024, 192pp.
Publication Date: July 10, 2002
* Individual store prices may vary.
Description
From a prize-winning author and, in Elmore Leonard's words, "a knockout writer," comes a masterfully written and gripping tale of a determined investigator who reopens an unresolved case of double homicide in New York nearly thirty years after the brutal event. Philip Gourevitch vividly evokes the almost vanished gangland of New York in the sixties, and carries us deep into the lives and minds, the passions and perplexities, of two extraordinary men who embody opposing but quintessentially American codes of being--the lawman Andy Rosenzweig and the outlaw Frankie Koehler. With A Cold Case, Gourevitch masterfully transforms a criminal investigation into a searchingliterary reckoning with the urges that drive one man to murder and another to hunt murderers.
About the Author
Philip Gourevitch, a staff writer at The New Yorker, lives in New York City. His last book, We Wish to Inform You That Tomorrow We Will Be Killed with Our Families: Stories from Rwanda, won the National Book Critics Circle and Los Angeles Times Book Awards.
Praise For Cold Case…
"Gripping, first rate . . . beyond the outright suspense here . . . is a meditation on the very essence of crime."—Janet Maslin, The New York Times

"This terse, eloquent book reminded me of many of the classic European novels, because the expected end is not the end at all. The mystery, it turns out, is not how these murders occurred or how the killer was caught but, rather, the nature of crime itself."—Scott Turow

"Part study of the criminal mind, part appraisal of the strange mechanics of justice, it is a trenchant, pithy, atmospheric book."—Times Literary Supplement

"The book's province lies somewhere between those of Cain and Camus . . . Matthew Arnold said a novel by Tolstoy is not a work of art but a piece of life . . . An inversion applies here: a piece of life by Philip Gourevitch is a work of art."—Jonathan Kiefer, San Francisco Chronicle

"Gourevitch is one of the finest journalists working today; his portrait of gangland in New York in the 1960s is brilliant."—Sebastian Junger

"Using a snappy, terse prose style that mimics a police procedural . . . A Cold Case is a lively, vastly readable book."—John Freeman, The Denver Post