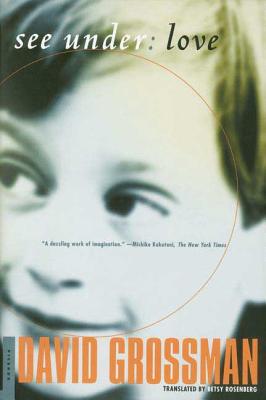 See Under
LOVE: A Novel
Paperback

* Individual store prices may vary.
Description
In this powerful novel by one of Israel's most prominent writers, Momik, the only child of Holocaust survivors, grows up in the shadow of his parents' history. Determined to exorcise the Nazi "beast" from their shattered lives and prepare for a second holocaust he knows is coming, Momik increasingly shields himself from all feeling and attachment. But through the stories his great-uncle tells him—the same stories he told the commandant of a Nazi concentration camp—Momik, too, becomes "infected with humanity." Grossman's masterly fusing of vision, thought, and emotion make See Under: Love a luminously imaginative and profoundly affecting work.
Praise For See Under: LOVE: A Novel…
"In a few nearly mythic books, such as Faulkner's The Sound and the Fury, Günter Grass's The Tin Drum, Gabriel García Máquez's One Hundred Years of Solitude, large visions of history get hold in innovative ways. See Under: LOVE may be a worthy successor to this small but awesome canon." —Edmund White, The New York Times Book Review

"A world-class work of fiction, one of the most profound, compelling, and ingenious novels that I have read in years." —Tom LeClair, USA Today

"A dazzling work of imagination." —Michiko Kakutani, The New York Times
Picador, 9780312420697, 464pp.
Publication Date: January 12, 2002
About the Author
David Grossman has received several international awards for his writing, including the Premio Grinzane and the Premio Mondelo for The Zigzag Kid. He is the author of several novels and children's books, and a play. He lives in Jerusalem with his wife and children.

In 2000, Betsy Rosenberg received the Marsh Award for Children's Literature in Translation for translating Duel from the original Hebrew into English. In their review, the award committee said, "Duel is quirky, compassionate and beautifully edited . . . Grossman deals with values that are not often discussed today. In a lively natural translation, this original book is unforgettable."