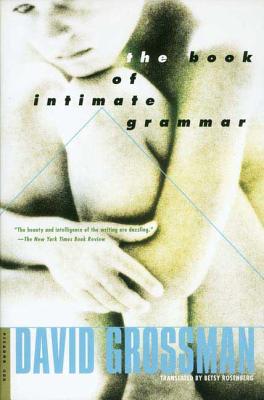 The Book of Intimate Grammar (Paperback)
A Novel
Picador, 9780312420956, 352pp.
Publication Date: October 4, 2002
* Individual store prices may vary.
Description
Leading Israeli novelist David Grossman gives us the story of the greatest and most universal tragedy, the loss of the world of childhood. At twelve, Aron Kleinfeld is the ringleader among the boys in his Jerusalem neighborhood, their inspiration in dreaming up games and adventures. But as his friends begin to mature, Aron remains imprisoned for three long years in the body of a child. While Israel inches toward the Six-Day War, and the voices of his friends change and become strange to him, Aron lives in his child body as though in a nightmare. Like a spy in enemy territory, he learns to decipher the internal codes of sexuality and desire, to understand the unyielding bureaucracy of the human body. Hurled between childhood and adulthood, between the pure and the profane, he is like a volcano of emotions and impulses. But, like his hero Houdini, Aron still struggles to escape from the trap of growing up.
The Book of Intimate Grammar is about the alchemy of childhood, which transforms loneliness and fear into creation, and about the struggle to emerge an artist. Funny, painful, and passionate, it is a work of enormous intensity and beauty.
About the Author
David Grossman has received several international awards for his writing, including the Premio Grinzane and the Premio Mondelo for The Zigzag Kid. He is the author of several novels and children's books, and a play. He lives in Jerusalem with his wife and children.

In 2000, Betsy Rosenberg received the Marsh Award for Children's Literature in Translation for translating Duel from the original Hebrew into English. In their review, the award committee said, "Duel is quirky, compassionate and beautifully edited . . . Grossman deals with values that are not often discussed today. In a lively natural translation, this original book is unforgettable."
Praise For The Book of Intimate Grammar: A Novel…
"When the Israeli writer David Grossman's See Under: Love was published...he was compared legitimately to Kafka, Grass, Márquez and Joyce....David Grossman's own intimate grammar will speak to anyone who was ever 12." —The Boston Globe
"Like [Virginia] Woolf, Grossman is uncanny at reproducing an experience from the inside out...the writing reminds you of the great, solemn mystery of literature, what the poet Czeslaw Milosz calls 'the human possibility of being someone else.'" —Chicago Tribune
"Mr. Grossman's balance between the poetic and the profane is perfect....[The Book of Intimate Grammar] is See Under: Love's stylistic twin: the beauty and intelligence of the writing are dazzling....It can be read at once, as a tale of magic realism, a parable about the damage left in the wake of the Holocaust, a psychological portrait of a child's descent into madness, and, finally, as a comical but searing indictment of the Jewish family." —The New York Times Book Review