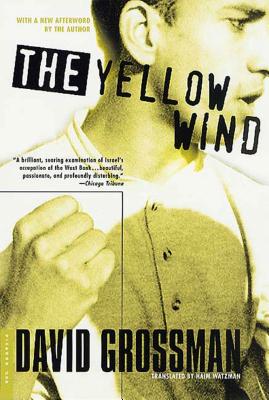 The Yellow Wind (Paperback)
A History
Picador, 9780312420987, 240pp.
Publication Date: September 7, 2002
Other Editions of This Title:
Paperback (10/1/1998)
Paperback (5/1/1989)
* Individual store prices may vary.
Description
The Israeli novelist David Grossman's impassioned account of what he observed on the West Bank in early 1987—not only the misery of the Palestinian refugees and their deep-seated hatred of the Israelis but also the cost of occupation for both occupier and occupied—is an intimate and urgent moral report on one of the great tragedies of our time. The Yellow Wind is essential reading for anyone who seeks a deeper understanding of Israel today.
This edition includes a new afterword by the author.
About the Author
David Grossman has received several international awards for his writing, including the Premio Grinzane and the Premio Mondelo for The Zigzag Kid. He is the author of several novels and children's books, and a play. He lives in Jerusalem with his wife and children.
Praise For The Yellow Wind: A History…
"A brilliant, searing examination of Israel's occupation of the West Bank...beautiful, passionate and profoundly disturbing." —Chicago Tribune
"The most honest, soul-searching book yet written by an Israeli--or, for that matter, by a Palestinian--on an agony that neither of them alone can bring to an end." —Los Angeles Times
"Even the most cautious readers--and even the most hostile--are bound to learn something about the conflict that they never knew before, something that illuminates the news and the reality that produces it, something that explains what is and may yet be, something deep and achingly, damningly, true." —The New York Times Book Review
"Invaluable. It should be available alongside the road maps at Ben Gurion Airport, for it is a map of the psychological distances that now separate not only occupier and occupied, but willing from unwilling conquerors." —The Wall Street Journal