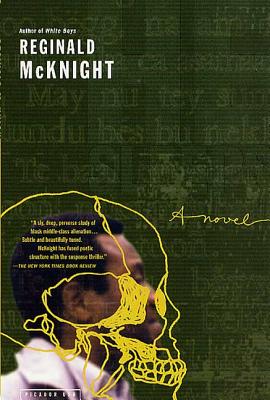 He Sleeps (Paperback)
A Novel
Picador, 9780312421045, 224pp.
Publication Date: September 7, 2002
* Individual store prices may vary.
Description
Bertrand, a young African-American anthropologist, has ostensibly come to Senegal to do field research. In truth, he left his home in Denver to gain a fresh perspective on his troubled marriage. Struggling to fit in with his new Senegalese family--Alaine, his wife Kene, and their young daughter--Bertrand finds himself, for the first time in his life, haunted by surreal and increasingly violent dreams. His waking hours are no less sinister; unwittingly, it seems, Bertrand has become caught in the tension--sexual and otherwise--building between the married couple.
About the Author
Reginald McKnight teaches at the University of Michigan. He has received an NEA Grant, an O. Henry Award, a Whiting Award, and the Drue Heinz Literature Prize. His previous work includes Moustapha's Eclipse, I Get on the Bus, The Kind of Light That Shines on Texas, and White Boys.
Praise For He Sleeps: A Novel…
"A sly, deep, perverse study of black middle-class alientation...Subtle and beautifully tuned. McKnight has fused poetic structure with the suspense thriller." —The New York Times Book Review
"Extraordinary...With fluid, frank authority, McKnight addresses the sticky ironies of racial and national identity." —The Seattle Times
"The book itself seems blessed....McKnight's novel pays homage to the African literary tradition at the same time it takes on a hallucinatory life of its own." —Alan Cheuse, National Public Radio
"McKnight forces us to think about race, sex, denial, but even more significantly, he forces us to feel." —Los Angeles Times
"An extraordinary novel, technically daring and thematically subtle and complicated. Bertrand's loneliness transcends race and time." —Ha Jin, author of Waiting