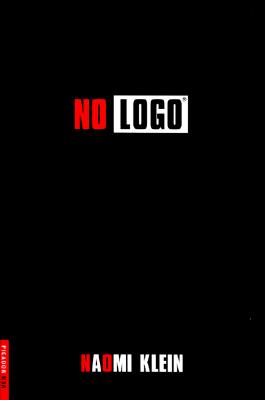 No Logo: No Space, No Choice, No Jobs (Paperback)
No Space, No Choice, No Jobs
Picador, 9780312421434, 528pp.
Publication Date: April 1, 2002
* Individual store prices may vary.
or
Not Currently Available for Direct Purchase
Description
With a new Afterword to the 2002 edition, "No Logo "employs journalistic savvy and personal testament to detail the insidious practices and far-reaching effects of corporate marketing--and the powerful potential of a growing activist sect that will surely alter the course of the 21st century. First published before the World Trade Organization protests in Seattle, this is an infuriating, inspiring, and altogether pioneering work of cultural criticism that investigates money, marketing, and the anti-corporate movement.
As global corporations compete for the hearts and wallets of consumers who not only buy their products but willingly advertise them from head to toe--witness today's schoolbooks, superstores, sporting arenas, and brand-name synergy--a new generation has begun to battle consumerism with its own best weapons. In this provocative, well-written study, a front-line report on that battle, we learn how the Nike swoosh has changed from an athletic status-symbol to a metaphor for sweatshop labor, how teenaged McDonald's workers are risking their jobs to join the Teamsters, and how "culture jammers" utilize spray paint, computer-hacking acumen, and anti-propagandist wordplay to undercut the slogans and meanings of billboard ads (as in "Joe Chemo" for "Joe Camel").
"No Logo "will challenge and enlighten students of sociology, economics, popular culture, international affairs, and marketing.
"This book is not another account of the power of the select group of corporate Goliaths that have gathered to form our de facto global government. Rather, it is an attempt to analyze and document the forces opposing corporate rule, and to lay out the particular set of cultural and economic conditions that made the emergence of that opposition inevitable."--Naomi Klein, from her Introduction

About the Author
Naomi Klein, born in Montreal in 1970, is an award-winning journalist. She writes a weekly column in "The Globe and Mail, "Canada's national newspaper, and is also a frequent columnist for the British "Guardian." For the past five years, Klein has traveled throughout North America, Asia, and Europe, tracking the rise of anti-corporate activism. She is a frequent media commentator and has guest-lectured at Harvard, Yale, and New York University. She lives in Toronto.
Praise For No Logo: No Space, No Choice, No Jobs…
"No Logo has been a pedagogical godsend. I used it to illustrate contemporary applications of complex cultural theories in an introductory social science sequence. It worked so beautifully, word about the book spread across campus, and other students were begging to read it in their sections of the course."—Bruce Novak, Division of Social Sciences, The University of Chicago

"A complete, user-friendly handbook on the negative effects that 1990s überbrand marketing has had on culture, work, and consumer choice."—The Village Voice

"The Das Kapital of the growing anti-corporate movement."—The London Observer

"Klein is a sharp cultural critic and a flawless storyteller. Her analysis is thorough and thoroughly engaging."—Newsweek.com

"No Logo is an attractive sprawl of a book describing a vast confederacy of activist groups with a common interest in reining in the power of lawyering, marketing, and advertising to manipulate our desires."—The Boston Globe
Advertisement