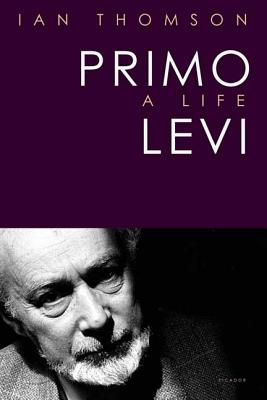 Primo Levi (Paperback)
A Life
Picador, 9780312423674, 640pp.
Publication Date: December 1, 2004
Other Editions of This Title:
Hardcover (11/1/2003)
* Individual store prices may vary.
Description
Primo Levi wrote books that have been called "the essential works of humankind," including Survival in Auschwitz and The Periodic Table. Yet he lived an unremarkable existence, remaining to his death in the house in which he'd been born; managing a paint and varnish factory for thirty years; and tending his invalid mother to the end. Now, in a matchless account, Ian Thomson unravels the strands of an influential life.
About the Author
Ian Thomson is a journalist, translator of Italian fiction, and the author of Primo Levi: A Life. He lives in London.
Praise For Primo Levi: A Life…
"Beautiful in its arrangement and narration, measured and honest without ever being remotely dull. Thank goodness for Ian Thomson... the true and perfect biographer of Primo Levi." —Daily Mail (UK)
"A modest but imposing work." —The New York Times Book Review
"Thomson has surely written one of the best literary biographies of the year . . . Shrewdly, he has provided what any lover of Levi needs close by: not a critical interpretation or reinterpretation, but a reader's companion . . . Thomson writes with an exemplary mastery of detail and rare narrative verve . . . Superb." —The Observer
"Intelligent, low-key, well-written, and mercifully innocent of big claims. It brilliantly captures what is remarkable about its subject: the life and emotional economy of a man who was 'ordinary'...An important biography." —London Review of Books
"Ian Thomson has done a prodigious amount of research and presents a considerable amount of fresh biographical material . . . Highly persuasive." —The New York Review of Books