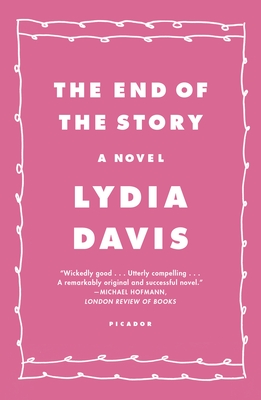 The End of the Story (Paperback)
Picador USA, 9780312423711, 231pp.
Publication Date: July 1, 2004
Description
Mislabeled boxes, problems with visiting nurses, confusing notes, an outing to the county fair--such are the obstacles in the way of the unnamed narrator of "The End of the Story "as she attempts to organize her memories of a love affair into a novel. With compassion, wit, and what appears to be candor, she seeks to determine what she actually knows about herself and her past, but we begin to suspect, along with her, that given the elusiveness of memory and understanding, any tale retrieved from the past must be fiction.
About the Author
Lydia Davis is the author of the story collections Samuel Johnson Is Indignant, Almost No Memory, and Break It Down. Recently named a 2003 MacArthur Fellow, she has also received a Guggenheim Fellowship, a Lannan Foundation Award, a Wallace/Reader's Digest Award, and a Chevalier from the French government.
Praise For The End of the Story…
"Constructed in brutally perceptive and dazzlingly revelatory prose, this is a stunning work."--Booklist

"This breathtakingly elegant and unsentimental first novel is about passion, regret, and memory: about the psychology of the spot where recollection and loss intersect."--Details

"Extraordinary...the risks Davis takes by depriving herself of a traditional structure are enormous."--Newsday

"[The End of the Story] succeeds in...giving the reader both the story and the painful work that goes into its making, and as such it is not only beautiful, but an extraordinary and very modern achievement."--The New York Observer
Advertisement