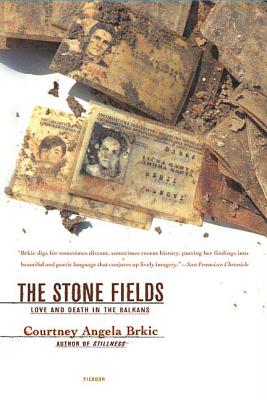 The Stone Fields (Paperback)
Love and Death in the Balkans
Picador, 9780312424398, 336pp.
Publication Date: August 1, 2005
* Individual store prices may vary.
Description
When she was twenty-three years old, Courtney Angela Brkic joined a UN-contracted forensic team in eastern Bosnia. Unlike many aid workers, Brkic was drawn there by her family history, and although fluent in the language, she was advised to avoid letting local workers discover her ethnicity. Her passionate narrative of establishing a morgue in a small town and excavating graves at Srebenica is braided with her family's remarkable history in what was once Yugoslavia. The Stone Fields, deeply personal and wise, asks what it takes to prevent the violent loss of life, and what we are willing to risk in the process.
About the Author
Courtney Angela Brkic is the author of Stillness, for which she won the prestigious Whiting Award, and The Stone Fields. She has worked for the United Nations War Crimes Tribunal in The Hague and for Physicians for Human Rights. She lives in Ohio.
Praise For The Stone Fields: Love and Death in the Balkans…
"Brkic digs for sometimes distant, sometimes recent history, putting her findings into beautiful and poetic language that conjures up lively imagery." —San Francisco Chronicle
"Written with lyrical precision." —Richard Eder, The New York Times
"Brkic is a talented writer...[and] her talent with the language of fiction brings on a nonfiction narrative with true softness....Exquisite." —Peter Maass, Los Angeles Times Book Review
"Brkic tells [her story] sensitively, sparely and with quiet passion." —Jonathan Yardley, The Washington Post Book World