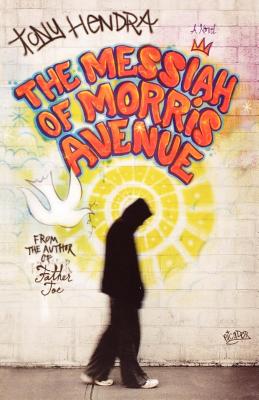 The Messiah of Morris Avenue (Paperback)
Picador USA, 9780312425395, 245pp.
Publication Date: March 20, 2007
Description
The acclaimed satirist and bestselling author of "Father Joe" poses the question, would we recognize the messiah if he appeared today? and delivers, in the words of Frank McCourt, "just what the country needs now--a good dose of merriment in the face of crawthumping righteousness."
In the not so distant future of Tony Hendra's novel, the tide of righteousness--in the form of executions, barking evangelists, tank-like SUVs, and a movie industry run entirely by the Christian right--has swept the nation. Aside from the non-white, the non-Christian, and the non-wealthy, all are believers. Among the skeptics is a washed-up journalist named Johnny Greco, who hears of a media-shy young man known as "Jay"roaming through ghettos, healing the sick, and tossing off miracles. Soft-spoken and shabbily dressed, Jay is an unlikely savior for this antsy and intolerant America. But as he makes his rounds, gathers followers, and makes furious enemies among the righteous powers that be, Johnny finds it harder and harder to doubt him.
About the Author
Tony Hendra was editor in chief of Spy, an original editor of National Lampoon, and played Ian Faith in This Is Spinal Tap. His first book, Father Joe, was a New York Times bestseller. He lives in New York.
Praise For The Messiah of Morris Avenue…
"Hendra's writing sparkles."--The New York Times Book Review

"I was prepared for my usual serving of sharp Tony Hendra satire; I was not prepared for his sensitive and highly convincing exposition of the true teachings of Jesus Christ. I love this book."--George Carlin
Advertisement