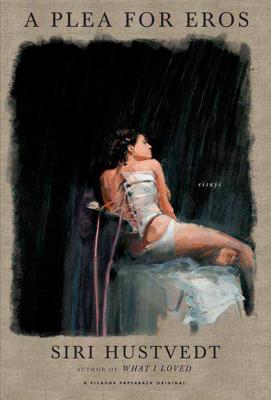 A Plea for Eros
Essays
Paperback

* Individual store prices may vary.
Description
From the author of the international bestseller What I Loved, a provocative collection of autobiographical and critical essays about writing and writers.
Whether her subject is growing up in Minnesota, cross-dressing, or the novel, Hustvedt's nonfiction, like her fiction, defies easy categorization, elegantly combining intellect, emotion, wit, and passion. With a light touch and consummate clarity, she undresses the cultural prejudices that veil both literature and life and explores the multiple personalities that inevitably inhabit a writer's mind. Is it possible for a woman in the twentieth century to endorse the corset, and at the same time approach with authority what it is like to be a man? Hustvedt does. Writing with rigorous honesty about her own divided self, and how this has shaped her as a writer, she also approaches the works of others--Fitzgerald, Dickens, and Henry James--with revelatory insight, and a practitioner's understanding of their art.
Praise For A Plea for Eros: Essays…
"Clear, elegant writing ... Readers will find both emotional and intellectual resonance in Hustvedt's deeply personal essays." —Publishers Weekly
"As accomplished and intelligent as the author's fiction--which is saying a lot." —Kirkus Reviews
Picador, 9780312425531, 240pp.
Publication Date: December 27, 2005
About the Author
Siri Hustvedt was born in 1955 in Northfield, Minnesota. She has a Ph.D. from Columbia University in English literature and is the internationally acclaimed author of several novels, The Sorrows of an American, What I Loved, The Enchantment of Lily Dahl, The Blindfold, and The Summer Without Men, as well as a growing body of nonfiction, including Living, Thinking, Looking, A Plea for Eros, and Mysteries of the Rectangle, and an interdisciplinary investigation of the body and mind in The Shaking Woman or A History of My Nerves. She has given lectures on artists and theories of art at the Prado, the Metropolitan Museum of Art in New York, and the Academy of Fine Arts in Munich. In 2011, she delivered the thirty-ninth annual Freud Lecture in Vienna. She lives in Brooklyn.