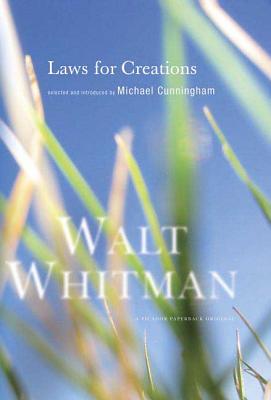 Laws for Creations (Paperback)
Picador USA, 9780312426071, 182pp.
Publication Date: April 18, 2006
Description
In Walt Whitman, Michael Cunningham sees a poet whose vision of humanity is ecstatic, democratic, and sensuous. Just over a hundred years ago, Whitman celebrated America as it survived the Civil War, as it endured great poverty, and as it entered the Industrial Revolution, which would make it the most powerful nation on Earth. In Specimen Days Michael Cunningham makes Whitman's verse sing across time, and in Laws for Creations he celebrates what Whitman means to him, and how he appeared at the heart of his new novel.
Just as the Pulitzer Prize-winning The Hours drew on the life and work of English novelist Viriginia Woolf, Specimen Days lovingly features the work of American poet Walt Whitman. Bringing together extracts from Whitman's prodigious writings, including Leaves of Grass and his journal, Specimen Days, Michael Cunningham's Laws for Creations provides an introduction to one of America's greatest visionary poets from one of our greatest contemporary novelists.
About the Author
Michael Cunningham is the author of the bestselling novel The Hours, which won both the Pulitzer Prize and the PEN/Faulkner Award and was adapted into an Academy Award-winning film, A Home at the End of the World, also adapted for the screen, and Flesh and Blood, all published by FSG. He lives in New York.
Advertisement