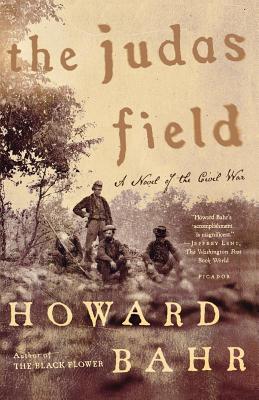 The Judas Field: A Novel of the Civil War (Paperback)
A Novel of the Civil War
Picador USA, 9780312426934, 292pp.
Publication Date: September 5, 2000
Description
After returning from the Civil War, Cass Wakefield means to live out the rest of his days in his hometown in Mississippi. But when a childhood friend asks him to accompany her to Franklin, Tennessee, to recover the bodies of her father and brother from the battlefield where they died, Cass cannot refuse. As they make their way north in the company of two of Cass's brothers-in-arms, memories of the war emerge with overwhelming vividness. Before long the group has assembled on the haunted ground of Franklin, where past and present--the legacy of war and the narrow hope of redemption--will draw each of them to a painful reckoning.
About the Author
Both of Howard Bahr's previous books were New York Times Notable Books. He lives in Fayetteville, Tennessee.
Praise For The Judas Field: A Novel of the Civil War…
"Heartbreakingly realistic picture of the madness born of violence and war, and the redemption to be found when the past is finally put to rest."--BookPage "Re-creates this seminal moment in American history with prose that is vivid, unflinching, and often incantatory. . . . Howard Bahr's accomplishment is magnificent."--Jeffrey Lent, The Washington Post Book World
 
"Bahr knows how to turn a phrase and tug on the emotions, visceral feelings that we try to keep buried. His descriptions of the carnage of battlefields, of what bullets and bayonets can do to human flesh, will chill you to the bone. . . . His is a rare talent."--The Denver Post
 
"A beautifully wrought novel that deserves a wide audience."--Los Angeles Times
Advertisement