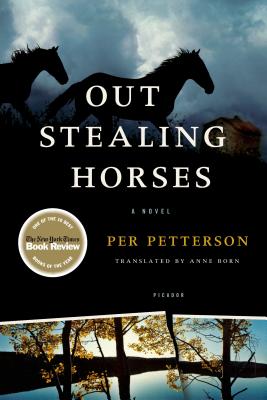 Out Stealing Horses
A Novel
Paperback

* Individual store prices may vary.
Other Editions of This Title:
Digital Audiobook (6/19/2008)
Paperback (6/4/2019)
Paperback, Chinese (11/7/2019)
Hardcover (4/17/2007)
Paperback, Large Print, Large Print (7/1/2008)
Spring/Summer '09 Reading Group List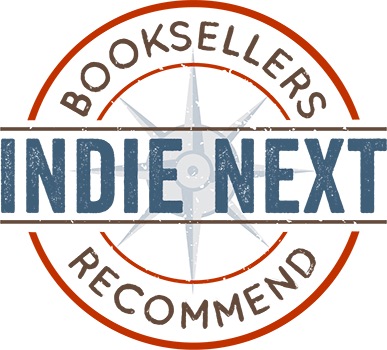 "Sixty-seven-year-old Trond Sander wants to live in peace and quiet but finds himself confronted with a turbulent period of his youth. This award-winning and provocatively written novel loses nothing in translation from Norwegian, and, after reading Petterson's novel, the conversation in our book group was lively and inspired."
— Cynthia Claridge, Paulina Springs Books, Sisters, OR
View the List
Description
We were going out stealing horses. That was what he said, standing at the door to the cabin where I was spending the summer with my father. I was fifteen. It was 1948 and oneof the first days of July.

Trond's friend Jon often appeared at his doorstep with an adventure in mind for the two of them. But this morning was different. What began as a joy ride on "borrowed" horses ends with Jon falling into a strange trance of grief. Trond soon learns what befell Jon earlier that day—an incident that marks the beginning of a series of vital losses for both boys.
Set in the easternmost region of Norway, Out Stealing Horses begins with an ending. Sixty-seven-year-old Trond has settled into a rustic cabin in an isolated area to live the rest of his life with a quiet deliberation. A meeting with his only neighbor, however, forces him to reflect on that fateful summer.
Praise For Out Stealing Horses: A Novel…
"Petterson's spare and deliberate prose has astonishing force." —The New Yorker
"A gripping account of such originality as to expand the reader's own experience of life." —The New York Times Book Review
"Out Stealing Horses looks like a charming but modest chamber-piece. In retrospect--and this is a novel that strikes deep and lingers long--it feels more like some shattering literary symphony." —The Independent
"A . . . miracle of a book. " —The Irish Times
Picador, 9780312427085, 256pp.
Publication Date: April 29, 2008
About the Author
Per Petterson is the author of books including In the Wake, To Siberia, and I Curse the River of Time. Out Stealing Horses has won the IMPAC Dublin Literary Award, the Independent Foreign Fiction Prize and the Norwegian Booksellers' Prize. The New York Times Book Review named it one of the 10 best books of the year. A former bookseller, Petterson lives in Oslo, Norway.
"I needed to concentrate," Trond says at the start of the book (pg. 7), explaining his decision to move to the country. Do you think he is happy in his isolation? Is he making a brave choice by withdrawing to the country, as he has always dreamt of doing; or do you think he's fleeing the responsibilities of his life?
Soon after Odd is killed, Trond says "I felt it somewhere inside me; a small remnant, a bright yellow speck that perhaps would never leave me." What is it he feels? How does that day stealing horses with Jon, and learning what has happened to Odd, change Trond? Do you see the effects of that loss in him as an older man?
Petterson has been widely praised for his descriptions of nature, and of small quiet moments in everyday life. How does his writing make these ordinary moments compelling? Which images of landscapes or domestic scenes remained most vivid in your memory after finishing the book?
After his dream at the start of Chapter 5, which leaves him weeping, Trond says, "But then it is not death I fear." Do you believe him? If so, what is he afraid of?
How do you think Trond's life would have changed if he had hit the man in Karlstad? Why does he attach so much significance to that decision?
Look at the scene in which Trond's car goes off the road and he sees the lynx in the woods. At the end of the scene, Trond says "I can't recall when I last felt so alive as when I got the car onto the road again and drove on." Why does a near accident, and the sight of the lynx, thrill him?
Were you surprised by Ellen's reaction to her father when she finds him at the end of the book? Would you be angrier in her position, or more forgiving? Has Trond been unfair to her?
How has Trond become like his father, and how has he managed to take a different path? What parallels do you see between the lives they lead in the book? How is Trond's behavior as an adult influenced by the short time he spent with his father as a young man?
Look at the book's final section, after Trond has discovered that his father isn't coming back. How does his behavior change? Were you surprised by his reaction to the news?
How do you think Trond's life will change after the end of the novel? Will he see more of his daughter? Will he and Lars become friends, or will he return to the isolation he had sought out when he moved to the country?
Look at Ellen's monologue about the opening lines of David Copperfield. How do you understand the phenomenon she's describing, of not being "the leading characters of our own lives"? Has this happened to anyone you know? Do you think it has happened to Trond? Is it a good or a bad thing?
Why do you think Trond's father doesn't tell him the story of the Resistance? Why does he leave it to Franz? How do you think Trond's perception of his father would have changed if his father had told the story himself?
or
Not Currently Available for Direct Purchase