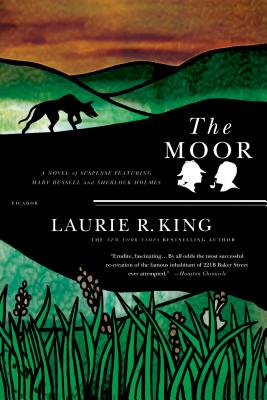 The Moor (Mary Russell Novels) (Paperback)
Picador USA, 9780312427399, 287pp.
Publication Date: October 30, 2007
Description
In the eerie wasteland of Dartmoor, Sherlock Holmes summons his devoted wife and partner, Mary Russell, from her studies at Oxford to aid the investigation of a death and some disturbing phenomena of a decidedly supernatural origin. Through the mists of the moor there have been sightings of a spectral coach made of bones carrying a woman long-ago accused of murdering her husband--and of a hound with a single glowing eye. Returning to the scene of one of his most celebrated cases, The Hound of the Baskervilles, Holmes and Russell investigate a mystery darker and more unforgiving than the moors themselves, in Laurie R. King's The Moor.
About the Author
Laurie R. King is the Edgar Award-winning author of the contemporary novels featuring Kate Martinelli, the acclaimed Mary Russell mysteries, and several stand-alone novels, including the highly praised A Darker Place. She lives in northern California.
Praise For The Moor (Mary Russell Novels)…
"Erudite, fascinating . . . the most successful re-creation of the famous inhabitant of 221B Baker Street ever attempted."--The Houston Chronicle

"There's no resisting the appeal of Laurie R. King's thrillingly moody scenes of Dartmoor and her lovely evocations of its legends."--The New York Times Book Review
"Dazzling may be the word to describe King's latest Mary Russell-Sherlock Holmes adventure. . . . Add King's devilishly clever plot and eccentric characters, her ability to achieve a perfect balance between serious mystery and lighthearted humor, and the charm with which she develops the captivating relationship between Holmes and Russell, and the result is a superbly rich read that would please Doyle himself."--Booklist
"King has the tone, mood, and voice precisely right. . . . Very good."--The Boston Globe
"Mary's description of how she thinks through all the elements of a mystery--so deep in thought as if she were in a trance---is excellent."--Salon.com
Advertisement