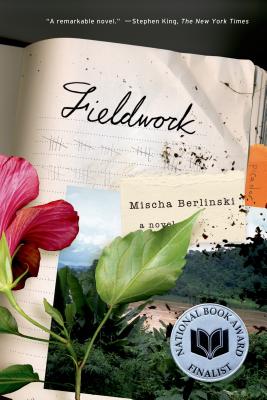 Fieldwork (Paperback)
A Novel
Picador, 9780312427467, 368pp.
Publication Date: January 22, 2008
* Individual store prices may vary.
Description
When his girlfriend takes a job in Thailand, Mischa Berlinski goes along for the ride, planning to enjoy himself and work as little as possible. But one evening a fellow expatriate tips him off to a story: a charismatic American anthropologist, Martiya van der Leun, has been found dead--a suicide--in the Thai prison where she was serving a life sentence for murder. Curious at first, Mischa is soon immersed in the details of her story. This brilliant, haunting novel expands into a mystery set among the Thai hill tribes, whose way of life became a battleground for the missionaries and the scientists living among them.
Fieldwork is a 2007 National Book Award Finalist for Fiction.
About the Author
Mischa Berlinski is the author of the novel Fieldwork, a finalist for the National Book Award. He is the recipient of a Whiting Writers' Award and the American Academy of Arts and Letters' Addison M. Metcalf Award.
Praise For Fieldwork: A Novel…
"A Russian doll of a read . . . A story that cooks like a mother." —Stephen King, Entertainment Weekly
"An intoxicating journey filled with missing souls and vengeful spirits." —The Washington Post
"An entertainingly readable novel of ideas . . . Berlinski's narrative is brilliantly plotted and builds to a shattering but entirely credible conclusion." —Los Angeles Times
"A sad and powerful tale . . . Inspired and courageous." —San Francisco Chronicle
"An impeccably structured novel portraying two strikingly different milieus . . . Bravura storytelling." —The Seattle Times
"Airtight and intensely gripping . . . His treatment of both religious missionary and anthropological fieldwork is subtle and insightful. Impeccable research and a juicy, intricate plot play off in this perfectly executed debut." —Kirkus Reviews (starred review)
"Gripping and entertaining . . . A quirky, often brilliant debut, bounced along by limitless energy." —The New York Review of Books