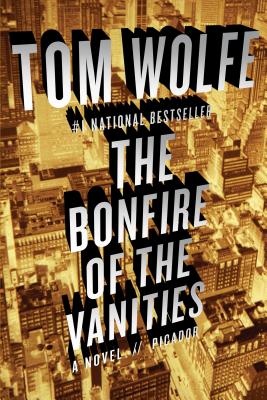 The Bonfire of the Vanities (Paperback)
Picador USA, 9780312427573, 685pp.
Publication Date: March 4, 2008
* Individual store prices may vary.
Description
Vintage Tom Wolfe, The Bonfire of the Vanities, the #1 bestseller that will forever define late-twentieth-century New York style. "No one has portrayed New York Society this accurately and devastatingly since Edith Wharton" (The National Review)"A page-turner . . . Brilliant high comedy." (The New Republic)
About the Author
Tom Wolfe is the author of a dozen books, among them such contemporary classics as The Electric Kool-Aid Acid Test, and I Am Charlotte Simmons. He lives in New York City.
Praise For The Bonfire of the Vanities…
"A big, bitter, funny, craftily plotted book that grabs you by the lapels and won't let you go."--The New York Times Book Review
"The Bonfire of the Vanities chronicles the collapse of a Wall Street bond trader, and examines a world in which fortunes are made and lost at the blink of a computer screen. . . .  Wolfe's subject couldn't be more topical: New Yorkers' relentless pursuit and flaunting of wealth, and the fury it evokes in the have-nots."--USA Today
"A superb human comedy and the first novel ever to get contemporary New York, in all its arrogance and shame and heterogeneity and insularity, exactly right."--The Washington Post Book World
"A page-turner . . . Brilliant high comedy."--The New Republic
"More than a tour de force."--Time