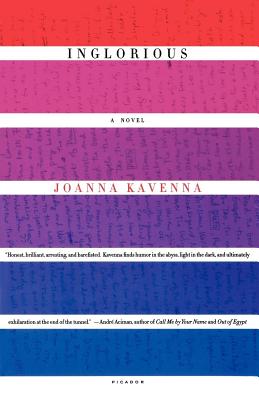 Inglorious (Paperback)
A Novel
Picador, 9780312427887, 304pp.
Publication Date: May 27, 2008
* Individual store prices may vary.
Description
When Rosa Lane, a promising young journalist, impulsively hits the send button on an email to her boss saying "I quit," so begins her pursuit of enlightenment in the jungles of cutthroat London. As she embarks upon her quest for a sense of purpose, she is deceived by her lover, surprised by her friends, turned out by her roommate, threatened by her bank manager, picked over by prospective employers, and tormented by all the bizarre expectations of the modern world. An erudite and darkly comic novel, brimming with lacerating wit and compassion, Inglorious is a truly engrossing character study of a woman walking the edge between self-destruction and self-discovery.
About the Author
Joanna Kavenna's first novel, Inglorious, received the prestigious Orange Award for debut fiction, while The Ice Museum, a work of travel writing, was short-listed for the Ondaatje Prize. Kavenna's writing has appeared in The New York Review of Books, The Guardian, and The Times Literary Supplement, among other publications. She lives in Oxford, England.
Praise For Inglorious: A Novel…
"Honest, brilliant, arresting, and barefisted. Kavenna finds humor in the abyss, light in the dark, and ultimately exhilaration at the end of the tunnel." —André Aciman, author of Call Me by Your Name and Out of Egypt.
"Kavenna writes with elegance and flair, endowing Rosa with a graceful articulacy. . . . [She] also has a mordant way with social satire." —The New York Times Book Review
"Joanna Kavenna's first novel, Inglorious, is a trip worth taking. . . . It is the journey itself, not the destination, that makes this lovely and wrenching novel worth the ride." —Los Angeles Times
"[Kavenna's] understanding of the complexity of depression and her evocation of her heroine's bewilderment are precise, and Rosa, for all her misery, has an appealing and often funny voice." —The New Yorker
"[Kavenna] renders crisp, piercing prose." —Booklist
"If Franz Kafka had lived in the early 21st century and been female, English, and a bit cheekier, he might have produced a work like Joanna Kavenna's delightful debut novel. . . . Anyone who has ever had a less than positive view of his or her circumstances will revel in Kavenna's book." —The Baltimore Messenger