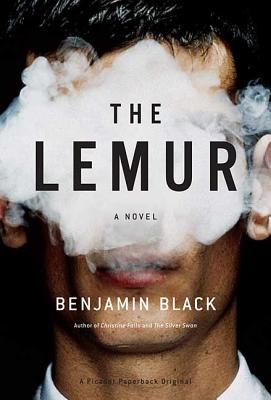 The Lemur (Paperback)
A Novel
Picador, 9780312428082, 144pp.
Publication Date: June 24, 2008
* Individual store prices may vary.
Description
A new thriller from the Booker Prize–winning and Edgar-nominated author of Christine Falls and The Silver Swan

John Glass's life in New York should be plenty comfortable. He's given up his career as a journalist to write an authorized biography of his father-in-law, communications magnate and former CIA agent Big Bill Mulholland. He works in a big office in Mulholland Tower, rent-free, and goes home (most nights) to his wealthy and well-preserved wife, Wild Bill's daughter. He misses his old life sometimes, but all in all things have turned out well.
But when his shifty young researcher--a man he calls "The Lemur"--turns up some unflattering information about the family, Glass's whole easy existence is threatened. Then the young man is murdered, and it's up to Glass to find out what The Lemur knew, and who killed him, before any secrets come out--and before any other bodies appear.Shifting from 1950s Dublin to contemporary New York, the masterful crime writer Benjamin Black returns in this standalone thriller--a story of family secrets so deep, and so dangerous, that anyone might kill to keep them hidden.
About the Author
Benjamin Black is the pen name of the Man Booker Prize-winning novelist John Banville. The author of the bestselling and critically acclaimed series of Quirke novels—as well as The Black-Eyed Blonde, a Philip Marlowe novel—he lives in Dublin.
Praise For The Lemur: A Novel…
"A dark, ambitious crime novel . . . It's going to make more than a few readers flip the book over to look at the author photo to make sure Banville's really pulling the strings." —Newsday on Christine Falls
"Intricately plotted, beautifully written . . . a page-turner told in prose so beautiful you'll want to read some passages repeatedly." —The Boston Globe on Christine Falls
"Measured, taut, and transfixing." —USA Today on Christine Falls
"Swirling, elegant noir . . . Crossover fiction of a very high order . . . Rolls forward with haunting, sultry exoticism . . . toward the best kind of denouement under these circumstances: a half inconclusive one." —The New York Times on Christine Falls
"Christine Falls offers a subtler, deeper satisfaction than just finding out whodunit. . . . What's scariest of all about Christine Falls is the atmosphere of moral claustrophobia enveloping it." —The Philadelphia Inquirer on Christine Falls
"A redolent Catholic conspiracy that might stagger the author of The Da Vinci Code . . . more than a mere busman's holiday by a master of English prose." —Los Angeles Times on Christine Falls
"A fascinating book, strong on mood and description." —The Oregonian on Christine Falls