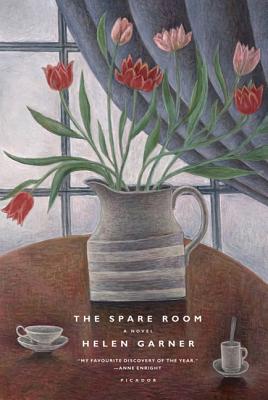 The Spare Room (Paperback)
A Novel
Picador, 9780312428174, 192pp.
Publication Date: February 2, 2010
Other Editions of This Title:
Hardcover (2/3/2009)
Pre-Recorded Audio Player (12/1/2009)
MP3 CD (12/1/2015)
Compact Disc (6/25/2012)
Compact Disc (6/25/2012)
Compact Disc (5/1/2009)
MP3 CD (6/25/2012)
MP3 CD (6/25/2012)
* Individual store prices may vary.
March 2009 Indie Next List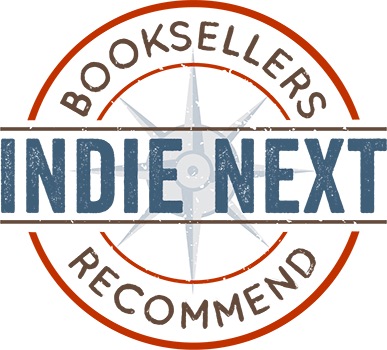 "How much can one friend be asked to give another? The Spare Room is a moving, powerful, and even funny story of two woman whose friendship is tested by cancer and an inability to let go of what was."
— Aly Valentine, Harrison Street Books, Easton, MD
View the List
Description
In her first novel in fifteen years, Helen Garner writes about the joys and limits of female friendship under the transforming pressure of illness. "The clear-eyed grace of her prose" in this darkly funny and unsparing novel has been hailed by Peter Carey as "the work of a great writer." Garlanded with awards, dazzling reviewers around the globe, The Spare Room is destined to be a modern literary classic.
About the Author
Helen Garner was born in Geelong, Australia, in 1942. Her award-winning books, including The Spare Room, Monkey Grip, The First Stone, and Joe Cinque's Consolation, include novels, stories, screenplays, and works of nonfiction. She lives in Australia.
Praise For The Spare Room: A Novel…
"My favorite discovery of the year." —Anne Enright
"Luminous. . . It reminds us that literature not only can, but must, address the most important subjects, because it does so in ways no other form can." —Claire Messud, Newsweek
"Garner is perhaps most easily introduced to new American readers as the Joan Didion of Australia--a person who writes with a diamond drill, depicting human relationships with such brutal clarity they seem to be rendered for the first time." —April Smith, Los Angeles Times
"A Molotov cocktail of a book. . . Her voice is full of unexpected humor." —Emily Carter, Minneapolis Star-Tribune
"A book so sensitive, sad, funny, and alive that it surely deserves an honored place on many shelves." —Diana Athill, The Daily Telegraph (UK)
"Two women who have known each other for fifteen years, spending three weeks together with the weight of one crushing disease. How do we calculate what's important in our lives? Highly recommended." —Bette-Lee Fox, Library Journal (starred review)
"Only great fiction demands us to reset our moral compass and look at our value coordinates all over again. The Spare Room achieves this." —Neel Mukherjee, The Times (UK)
Beyond the guest room in Helen's home, are there other images the title The Spare Room brings to mind? How much room, energy, and patience does the narrator, Helen, have to spare?
Discuss your own experiences with caregiving. What are its rewards, and its difficulties? Would you have allowed a friend like Nicola to stay with you until the very end?
What is universal about the way humans handle their own mortality? At what point is Nicola able to accept that her illness is terminal? Is it better to know the outcome of our lives, with an opportunity for a long goodbye?
How does Helen Garner balance humor with the raw reality faced by her characters?
How would you describe the friendship between Helen and Nicola? Are they compatible in very many ways? Are they honest with each other? Which friend would you turn to in a similar situation?
In chapter seven, Nicola fears that she has wasted her life, comparing herself to Helen, who is close to her family. Discuss the two kinds of lives illustrated by Nicola and Helen. What is the best measure of a life? What sorts of "families" do we create for ourselves through friendships?
Though The Spare Room is a novel, Helen Garner is often asked why she and the narrator have the same name. She has said that she used her own name because she wanted to acknowledge the reality of certain deeply troubling emotions, particularly anger, that she has experienced while caring for dying people whom she loved. How did it affect your reading to see that the author and main character are both called Helen and are both writers?
Discuss the notion of hospitality and culture. When is it acceptable to turn someone away? Which guests must be welcomed, no matter what?
Nicola bitterly resists hospice or any other signal that she has run out of options. What accounts for the different approaches people have to their final days: those who accept death versus those who fight it?
What will Bessie remember about this episode in her life? How does Nicola's illness unfold as seen through the eyes of a child?
Discuss the magician who performs beautiful feats in chapter ten. Why is it sometimes good to suspend rational thinking? Is it harmful to believe in magic?