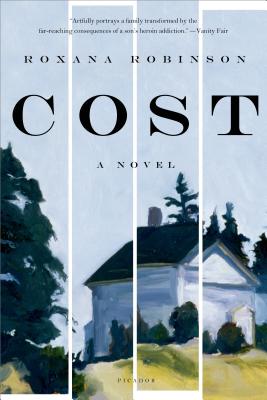 Cost (Paperback)
Picador USA, 9780312428464, 420pp.
Publication Date: May 26, 2009
Fall '09/Winter '10 Reading Group List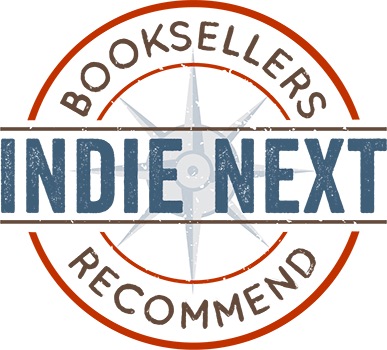 "Roxana Robinson's latest novel looks at the cost of being involved in one family member's crisis: the emotional and psychological cost, the cost in time and energy, and the financial cost. Crossing generational lines and effortlessly changing point-of-view from one fully-realized character to another, Cost is a gripping story and an excellent reading group choice."
— Molly Young, Orinda Books, Orinda, CA
View the List
Description
Julia Lambert, an artist, is spending the summer in her old Maine farmhouse. During a visit from her elderly parents, she hopes to mend complicated relationships with her domineering father, a retired neurosurgeon, and her gentle mother, who is descending into the fog of Alzheimer's. But a shattering revelation intrudes: Julia's son, Jack, has spiraled into heroin addiction. In her attempts to save him, Julia marshals help from her loosely knit clan, but Jack's addiction courses through the family with a devastating energy, sweeping them all into a world of confusion, fear, and obsession. In "Cost," Roxana Robinson applies her "trademark gifts as an intelligent, sensitive analyst of family life" and creates a "warmly human and deeply satisfying book, marking a new level of ambition and achievement for this talented author" ("Chicago Tribune").
About the Author
ROXANA ROBINSON is the author of three earlier novels, three collections of short stories, and the biography Georgia O'Keeffe: A Life. Her work has appeared in The New Yorker, Harper's Magazine, The Washington Post, The Wall Street Journal, More, and Vogue, among other publications.
Praise For Cost…
A NEW YORK TIMES BOOK REVIEW EDITORS' CHOICE
A WASHINGTON POST TOP FIVE BOOK OF THE YEAR
A SEATTLE TIMES BEST BOOK OF THE YEAR
A WALL STREET JOURNAL BEST BOOK OF THE YEAR

"Artfully portrays a family transformed by the far-reaching consequences of a son's heroin addiction."--Vanity Fair

"Cost applies Roxana Robinson's trademark gifts as an intelligent, sensitive analyst of family life. . . . A warmly human and deeply satisfying book, marking a new level of ambition and achievement for this talented author."--Chicago Tribune

"Scarily good . . . with such fierce moments of anxiety and grief, this is, frankly, a challenging novel to read, but Robinson's insight makes it impossible to break away."--The Washington Post
"Pitch-perfect . . . Cost is unusual for being as plot-driven as it is character-driven, and the assured manner in which Robinson builds toward the inevitable train wreck is matched by her acuity in bringing us inside the characters' minds."--The New York Times Book Review

"Cost is unsparing but not bleak. It is both lyrical and unsentimental, richly honest and humane--summer reading of uncommon stature."--The Wall Street Journal

"Gripping . . . Robinson paints a chilling portrait of addiction."--People

"An emotionally incisive story about change--the permeable bonds between family members and an individual's fluctuating sense of self."--Time Out (New York)
"[A] piercing novel . . . Robinson has always been a sensitive and revelatory writer, but she attains new degrees of intensity here. . . . Her illuminations of the churning inner lives of her smart and deep-feeling characters depict good people facing brutal forces beyond the reach of reason and love."--Booklist
Discuss the novel's title. What are the many costs—emotional and material— associated with Jack's addiction? What other circumstances lead the characters to consider their self-worth, or the "worth" of others?
How does Julia's relationship with her sister compare with Steven's relationship with his brother? What leads siblings to become estranged despite having been close during childhood?
What does the house in Maine represent to Julia at various points in her life? How does the house set the tone for the novel: picturesque, laden with memories, and in need of repair?
What does Cost tell us about the nature of marriage? What enabled Edward and Katharine to sustain their marriage? How does Wendell justify his affair? Is Harriet wise to avoid marriage, pursuing long-term relationships instead?
What are the repercussions of the parenting styles presented in the novel? Was Julia harmed by Edward'sjudgmental nature? To what extent was Jack's life a response to the way he perceived his parents?
Does Carpenter change Julia's family, or are they unaffected by his talk of loving interactions? What is captured in the moment when Edward mentally corrects Carpenter, asserting that addiction is not an illness (chapter twenty-seven)? Does Edward have different standards for the ill? Where does he believe self-determination ends and nature begins?
Steven is haunted by his parents' infidelity. Why does he blame his mother more easily than his father? How do Julia's memories of Eric shape the way she sees herself?
What accounts for the difference between Jack and Steven, who uses his rebellion for noble causes (such as protesting against loggers)? Would Steven have been an achiever if his brother had not been so troubled?
What portraits of the mind are offered in Cost? How does Edward feel about his memories of being a pioneering surgeon? What remains of Katherine despite her fading memory? What realities doeseach character create in the face of a disorienting world?
In chapter thirty-two, Julia tells Jack that he has to try harder. Is Julia naïve or simply afraid of what lies in store for her son? How do the other members of the family respond to both the psychological and the neurological fallout of his addiction? Why is it easier for Julia to acknowledge her parents' faltering health, while Harriet wants to believe that they are just fine?
What aspects of Julia's life emerge during her gallery opening? What is the significance of Harriet's presence there?
What were you thinking as you read the novel's closing scenes? Which characters had changed the most, along with your impressions of them?
How would you and your family have responded to a situation like Jack's? What do you believe can or should be done to address the needs of those with such severe addictions?
What themes are woven throughout this and other novels and stories by Roxana Robinson? What is unique about the approach she uses in bringing Julia's situation to life?
Advertisement