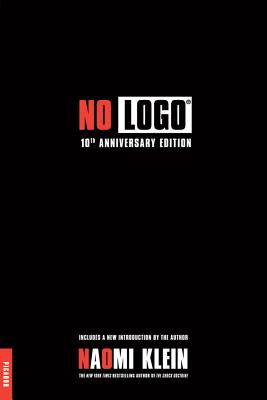 No LOGO (Paperback)
Taking Aim at the Brand Bullies
Picador USA, 9780312429270, 502pp.
Publication Date: November 24, 2009
* Individual store prices may vary.
Description
NO LOGO was an international bestseller and "a movement bible" (The New York Times). Naomi Klein's second book, The Shock Doctrine, was hailed as a "master narrative of our time," and has over a million copies in print worldwide.
In the last decade, No Logo has become an international phenomenon and a cultural manifesto for the critics of unfettered capitalism worldwide. As America faces a second economic depression, Klein's analysis of our corporate and branded world is as timely and powerful as ever.
Equal parts cultural analysis, political manifesto, mall-rat memoir, and journalistic expos , No Logo is the first book to put the new resistance into pop-historical and clear economic perspective. Naomi Klein tells a story of rebellion and self-determination in the face of our new branded world.
About the Author
Naomi Klein, born in Montreal in 1970, is an award-winning journalist. She writes a weekly column in The Globe and Mail, Canada's national newspaper, and is also a frequent columnist for the British Guardian. For the past five years, Klein has traveled throughout North America, Asia, and Europe, tracking the rise of anti-corporate activism. She is a frequent media commentator and has guest-lectured at Harvard, Yale, and New York University. She lives in Toronto.
Praise For No LOGO: Taking Aim at the Brand Bullies…
Praise for Naomi Klein: "Naomi Klein is one of the most important new voices in American journalism today."--Seymour M. Hersh "Superstar intellectual of a new left that hasn't caught up with her yet."--Rolling Stone Praise for NO LOGO: "No Logo has been a pedagogical godsend. I used it to illustrate contemporary applications of complex cultural theories in an introductory social science sequence. It worked so beautifully, word about the book spread across campus, and other students were begging to read it in their sections of the course."—Bruce Novak, Division of Social Sciences, The University of Chicago

"A complete, user-friendly handbook on the negative effects that 1990s überbrand marketing has had on culture, work, and consumer choice."—The Village Voice

"The Das Kapital of the growing anti-corporate movement."—The London Observer

"Klein is a sharp cultural critic and a flawless storyteller. Her analysis is thorough and thoroughly engaging."—Newsweek.com

"No Logo is an attractive sprawl of a book describing a vast confederacy of activist groups with a common interest in reining in the power of lawyering, marketing, and advertising to manipulate our desires."—The Boston Globe