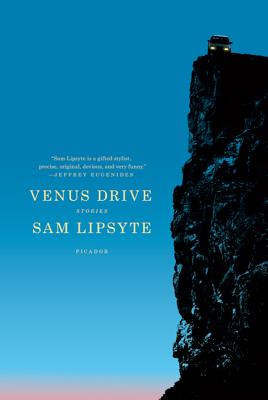 Venus Drive (Paperback)
Picador USA, 9780312429607, 170pp.
Publication Date: March 2, 2010
Description
An intense, mordantly funny collection of short fiction from the author of "Home"" Land" and "The Ask."
A man with an "old soul" finds himself at a Times Square peep show, looking for more than just a little action. A young man goes into some serious regression after finding his deceased mother's stash of morphine. A group of summer-camp sadists return to the scene of the crime. Sam Lipsyte's brutally funny narratives tread morally ambiguous terrain, where desperate characters stumble over hope, or sometimes merely stumble. Written with ferocious wit and surprising empathy, "Venus Drive" is a potent collection of stories from "a wickedly gifted writer" (Robert Stone).
The Picador paperback edition includes an excerpt from "The Ask.
About the Author
Sam Lipsyte was born in 1968. He has also written The Subject Steve and Home Land, winner of The Believer book award. He lives in Astoria, Queens.
Praise For Venus Drive…
"Not for the faint of heart (or soul), Venus Drive explores the complexity of despair with poignancy and sly wit." ---Christine Muhlke, The New York Times Book Review
"I like it when short stories--metaphorically speaking, of course--smack me in the face, kind of like what Kafka said about art being like an axe. And so that's what Sam Lipsyte's stories do--they come at you like a fist, they knock you around, they make you wince, they make you look away, and then they make you look back."--Jonathan Ames, author of Wake Up, Sir!
"These are torqued-up, enthusiastically black-hearted stories by a grimly cheerful author. And the damned things are queerly rather loving and lovely as well. Bukowski meets Paley."--Padgett Powell, author of The Interrogative Mood
"Lipsyte captures flashes of his characters' complex, addled humanity and smashes a window into their hopelessness.... It's fascinating to read a writer who can bring you so efficiently to such uncomfortable places."--James Hannaham, The Village Voice (rated one of the Voice's top twenty-five books of the year 2000)
Advertisement