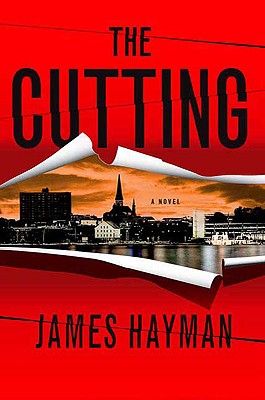 The Cutting
Hardcover

* Individual store prices may vary.
Other Editions of This Title:
Digital Audiobook (10/5/2015)
Paperback (7/15/2014)
Mass Market Paperback (5/25/2010)
July 2009 Indie Next List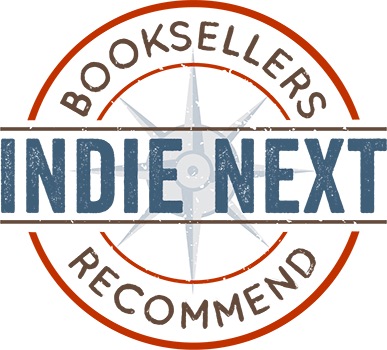 "Detective Michael McCabe moves from the fast-paced life of New York City to the more peaceful and idyllic Portland, Maine, in order to escape his past. Unfortunately, when his new life is shattered by the appearance of a serial killer, it's up to McCabe to stop this madman before he strikes again. A clever and suspenseful thriller."
— Bob Connolly, Jabberwocky Bookshop & Cafe, Newburyport, MA
View the List
Description
From a formidable new voice in suspense fiction comes an edge-of-the-seat story of a homicide detective on the trail of a killer, who slays with exacting precision, and who harbors a terrifying motive
Detective Sergeant Michael McCabe moved from New York City to Portland, Maine, to escape a dark past: both the ex-wife who'd left him for an investment banker, and the tragic death of his brother, a hero cop gone bad. He sought to raise his young daughter away from the violence of the big city . . . so he's unprepared for the horrific killer he discovers, whose bloody trail may lead to Portland's social elite.
Early on a September evening, the mutilated body of a pretty teenaged girl, a high school soccer star, is found dumped in a scrap-metal yard. She had been viciously assaulted, but her heart had been cut out of her chest with surgical precision. The very same day a young businesswoman, also a blonde and an athlete, was abducted as she jogged through the streets of the city's west end. McCabe suspects both crimes are the work of the same man---a killer who's targeting the young---who is clearly well-versed in complex surgical procedures, and who may have struck before. Just as the investigation is beginning, McCabe's ex-wife reemerges, suddenly determined to reclaim the daughter she heedlessly abandoned years earlier.
With the help of his straight-talking (and, at times, alluring) partner, Maggie Savage, McCabe begins a race against time to rescue the missing woman and unmask a sadistic killer---before more lives are lost.
Praise For The Cutting…
"An extraordinary debut and an exceptional thriller, The Cutting is razor-sharp, heartfelt, and superbly written. James Hayman is a tremendous new voice in crime fiction, and this book flat-out smokes. Hayman writes characters you feel bone-deep and want to meet again and again."
---Julia Spencer-Fleming, Edgar Award finalist and author of I Shall Not Want
"Big-city wicked invades the Pine Tree State in James Hayman's The Cutting. This is a stunning debut that gripped me from first page to last. A thriller of a thriller!"
---Tess Gerritsen, author of The Keepsake

From the Providence Journal
Recommended
"The Cutting": Bright, appealing hero carries gruesome thriller
By Mandy Twaddell

A thriller promises a heinous crime that is imminent: There is urgency, mounting suspense, a quickened pulse as pages turn. One reads a thriller to be frightened in safe surroundings. But often they are formulaic, failing to scare.

Not so with this debut novel, which introduces a homicide cop, Mike McCabe, an appealing man who respects women, loves kids, and is brighter than most. He has the memory of a hard drive, storing extraneous facts that he can retrieve and attach to a loose end, connecting strands of information until a meaningful pattern emerges. In McCabe's line of work, that's a useful talent.

He has moved to Portland, Maine, looking for a fresh start after his wife deserted him. Portland is a low crime area, flush with urban amenities. It's a decent place to raise his teenage daughter, and he lands a job with the Crimes Against People Division of the Police Department.

His success as a "star" detective in the Big Apple precedes him, arousing some resentment from the local enforcers, mixed with a respect for his professionalism. Thankfully, the dialogue is not overly cluttered with the departmental banter that typically stalls a detective story.

The plot begins with a grisly, horrific killing, so excruciating that Hannibal Lecter seems gentle by comparison. The nude body of a young woman is found in a scrap yard, her heart cut out in a meticulous way. Rather than a slash, there is a cutting that suggests a surgeon's skill.

The oddity of the murder has McCabe thinking back to an unsolved crime that occurred in Florida several years earlier. The heart of that victim was also missing. The gruesome aspects are not for the squeamish. Next, an athletic jogger, Lucinda Cassidy, disappears, and it is clear that she has been abducted.

These crimes shout that a madman is loose in Portland. The precise cutting is a signature, and McCabe must determine if the perpetrator is a blood-lusting maniac killing for thrills, or a trained murderer with a larger objective. Either way the clock is ticking on Lucinda's life.

You will suspect the motivation behind the crimes before McCabe, but your insight was intended. Bookstores have been looking for a writer of popular fiction who can reliably produce a bestseller. James Hayman, a Brown grad, has invented a cop with sophisticated tastes. If your summer reading includes a psychological thriller, this one's for you.
From the Bangor Daily News:
Unsettling thriller a solid debut
7/20/09 by Judy Harrison Sam Spade had San Francisco.
Spenser has Boston.
Mma Ramotswe has all of Botswana.
Now, McCabe has Portland — as in Maine.
Maybe it's the other way around. Portland has McCabe.
It's hard to tell sometimes whether a detective in a mystery novel owns the setting or it owns the detective. What really matters is that the location becomes such an integral part of the character that it is inseparable from the gumshoe, P.I. or self-educated investigator who always, eventually, solves the crime.
Author James Hayman, a New Yorker who moved to Maine's largest city in August 2001 after a career on Madison Avenue, has brought Portland to life in his first novel "The Cutting." Hayman's lead character is Portland Police Detective Sgt. Michael McCabe, a man who fled big-city evil only to have it follow him.
Like many a good crime thriller, "The Cutting" opens with a snapshot of the killer's childhood in the prologue and switches to the victim in the opening chapter. That is where Hayman begins his intimate and telling portrait of the city.
"Fog can be a sudden thing on the Maine coast," it reads. "On even the clearest morning, swirling gray mists sometimes appear in an instant, covering the earth with an opacity that makes it hard to see even one's own feet on the ground. On this particular September morning, it descended at 5:30, about the time Lucinda Cassidy and her companion Fritz, a small dog of indeterminate pedigree, arrived at the cemetery on Vaughan Street to begin their four-mile run along the streets of Portland's West End and the path that borders the city's Western Promenade."
Cassidy and Fritz disappear in that fog. McCabe, who works for the Crimes Against People unit, and his partner, Maggie Savage, are assigned to investigate and determine if their disappearance could be linked to the murder of a high school soccer player. Her naked body, minus the heart, is found in "a small industrial wasteland slated for development."
Hayman's pacing is perfect. He sends the detective hurtling after the killer but also allows McCabe to stop just often enough for readers to learn how deeply damaged the man is. At his core, the policeman, like the victims for whom he seeks justice, is fragile. It is his stubborn tenacity, his young daughter and his artist girlfriend that keep him going.
"The Cutting" is an unsettling thriller, not because Portland and the state have a history of madmen killing strangers on a rampage. What's frightening is that Hayman makes it seem possible, even probable.
The author appeared July 11 at the Thriller Fest in New York on a panel of debut authors hosted by David Baldacci. Maine authors Tess Gerritsen, who writes medical mysteries, and Julia Spencer-Fleming, whose detective is an Episcopal priest, wrote jacket blurbs praising "The Cutting."
That means Hayman will and should be published again. The author, his detective and the city both call home are a welcome addition to the mystery-detective-thriller genre. Soon, McCabe will be to Portland what Spenser is to The Hub.
It will be interesting to see how Hayman weaves the immigrant community that now is a vital element of the city's identity into a mystery and the way McCabe unravels it. Recent events surely offer more than enough inspiration, as does what can be seen after the fog burns off and the Portland emerges.
From the Portland Press Herald:
Detective gives depth, life to Portland murder-mysterBy NANCY GRAPEAugust 2, 2009 When author James Hayman moved on from a full career as a creative advertising director in New York, he packed his bags for Maine. And he didn't come alone.
With Hayman came his wife, artist Jeanne O'Toole Hayman, and his fictional creation, Michael McCabe, a high-level police detective eager to turn his decaying cop's life in New York City into a new life in Portland for himself and his young daughter.
Hayman has done him proud. In "The Cutting," he gives readers a suspenseful police procedural whirling around a character who has the brains, courage and human concern to be the reader's hero from start to finish.
All in all, if that sounds like a rave review, it's because I intend this to be one. Rarely does a new novelist make a debut, in Maine or anywhere else, as polished, well-paced and plotted as this one.
Even less often does a writer create characters as well-drawn and centered as Hayman gives us with his Portland Police Detective Sgt. Mike McCabe, three years into life in his new city.
The book piqued my interest from the first page, and I didn't stop thinking about it until the tale was told and the book was done.
The story centers on young athletes, busy and strong, who disappear from their lives in Portland only to have their bodies later discovered – hidden away except for their hearts, which have been painstakingly removed.
Hayman sets McCabe on the case. So does Portland Police Chief Tom Shockley, a man with a sharp eye for the media and a taste for public news conferences.
"McCabe, we've just had a horrible murder of an innocent teenaged girl. On the very same day, another young woman is kidnapped," Shockley tells him. "The public has a right to know what's going on. What we're doing to catch the killer. The media expects you to be part of the briefings, and so do I.
"Cases like these don't happen in Portland – at least not very often – but they're part of the reason I pushed back against both the union and department tradition to offer you a job."
All was not nobility of purpose in this order to share the stage, however, and McCabe knew it. "He knew it wasn't the need for a press briefing that was bugging him. That was a given," he thought.
"What was really (bothering) him was his feeling that, deep down, Shockley saw Katie Dubois' murder as an opportunity to generate headlines that'd make him look good, headlines that might even lend traction to his rumored run for governor."
So, Hayman's new hero comes to Portland with more than courage and compassion; he comes with city shrewdness and big-time smarts.
It is part of the richness of "The Cutting" that McCabe also humanizes his environment, bringing it both honor and depth.
Hayman gives him a first-rate portrait of Portland in which to enact his manhunt. And, in addition to the daughter his ex-wife left behind, he gives McCabe a credible romance and a second waiting in the wings – this one with his police partner, Detective Maggie Savage. All are part of a large and credible cast that enhances this book.
But it is McCabe who brings its pages to life and gives it depth. "Standing here in a scrap yard in Portland, Maine, McCabe suddenly had the feeling he was back in New York," Hayman writes. "It wasn't like he was imagining it. Or remembering it. It was like he was really there. He could hear the rush of the city. He could smell the stink of it. A hundred bloodied corpses paraded before his eyes.
"His right hand drew comfort from resting on the handle of his gun. Mike McCabe once again lured to the chase.
"He knew with an absolute certainty that this was his calling. That it was here, among the killers and the killed, that he belonged. No matter how far he ran, no matter how well he hid, he'd never leave the violence or his fascination with it behind."
Readers can only hope those words also frame a promise to them from Hayman. Mike McCabe emerges from "The Cutting" a detective many readers are going to want enriching Maine for a long, long time.
Minotaur Books, 9780312531294, 336pp.
Publication Date: June 23, 2009
About the Author
JAMES HAYMAN spent more than twenty years as a senior creative director at one of New York's largest advertising agencies. He and his wife, artist Jeanne O'Toole Hayman, now live in Portland, Maine. "The Cutting" is his debut novel.
or
Not Currently Available for Direct Purchase