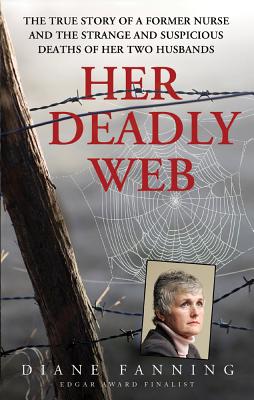 Her Deadly Web (Paperback)
The True Story of a Former Nurse and the Strange and Suspicious Deaths of Her Two Husbands
St. Martin's True Crime, 9780312534592, 272pp.
Publication Date: January 3, 2012
* Individual store prices may vary.
Description
Raynella Dossett Leath said she came home one morning in 2003 and found her husband's body in bed—covered in blood, a Colt .38 by his side. But authorities were suspicious of Raynella's story. Why would her husband of ten years suddenly commit suicide? And if he had taken his own life, why did it appear that three shots were fired?
David Leath was not the first of Raynella's husbands to turn up dead. After digging into Raynella's past, police unearthed bizarre, gruesome details surrounding the death of her first husband, who was seemingly trampled by his own cattle. Which led investigators to wonder: Could Raynella have staged his death, too?
To those who knew her, Raynella was a loving mother of two, a good neighbor and friend, a nurse who always reached out a helping hand. Was this woman capable of killing both her husbands? And if so: Why did she do it—out of greed, jealousy, revenge? This is the story about what dark secrets were lurking inside HER DEADLY WEB.
About the Author
Diane Fanning is the author of the Edgar Award finalist Written in Blood: A True Story of Murder and a Deadly 16-Year-Old Secret That Tore a Family Apart. Her other works of true crime include the best-selling Mommy's Little Girl, A Poisoned Passion, The Pastor's Wife, Gone Forever and Through the Window. She has been featured on 48 Hours, 20/20, Court TV and the Discovery Channel, and has been interviewed on dozens of radio stations coast to coast. Before becoming a nonfiction writer, Fanning worked in advertising, and she earned more than 70 Addy Awards. She lives in New Braunfels, Texas.
or
Not Currently Available for Direct Purchase