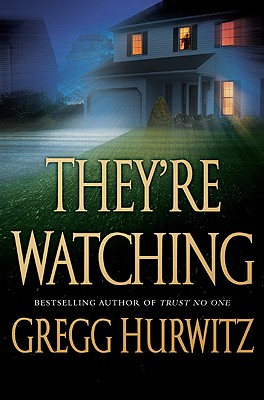 They're Watching (Hardcover)
St. Martin's Press, 9780312534905, 368pp.
Publication Date: July 6, 2010
* Individual store prices may vary.
Description
"Riveting, emotionally rich, original, and beautifully written, this book kept me up too late reading, had me sneaking in pages the next day. They're Watching reminded me what it's like to be in the thrall of a great story: helpless until the end, loving every minute of it."—Lisa Unger, New York Times bestselling author of Die for You
Patrick Davis is a man with troubles. First his Hollywood dreams crumble and then his storybook marriage hits a snag. Now, DVDs start being delivered to his house—DVDs which show that someone is watching him and his wife, that the two of them are being stalked and recorded by cameras hidden in their house. Then the e-mails start, and someone offers to fix everything, to take the mess his life has become and make it all right. Patrick figures it's the offer of a lifetime. But Patrick couldn't be more wrong. With every step he falls deeper into a web of intrigue that threatens everything he values in this world. Before he knows it, he's in and in deep—and his only escape is to outwit and outplay his unseen opponents at their own game.
About the Author
Gregg Hurwitz is the author of a number of critically acclaimed thrillers, including "Trust No One," "The Crime Writer" and "Troubleshooting." International bestsellers, his novels have been finalists for several awards, including the Crime Writers of America Ian Fleming Steel Dagger and the ITW Best Novel of the Year awards. In addition to his novels, he has also written comic books and screenplays, developed television series for Warner Brothers and Lakeshore, published scholarly articles on Shakespeare, and is currently a consulting producer on ABC's "V." He has taught fiction at the University of Southern California and guest lectured for UCLA and Harvard. Hurwitz grew up in the Bay Area and earned his B.A. from Harvard and a master's from Trinity College at Oxford. He lives in Los Angeles, California.
or
Not Currently Available for Direct Purchase