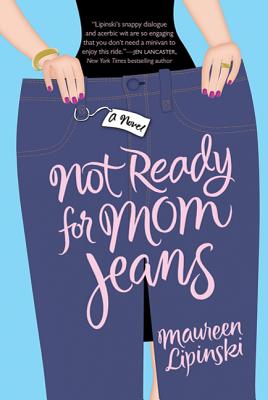 Not Ready for Mom Jeans (Paperback)
A Novel
St. Martin's Griffin, 9780312537289, 304pp.
Publication Date: May 25, 2010
* Individual store prices may vary.
Description
A laugh-out-loud novel about motherhood, life, and the quest for eight hours of sleep.
Event planner and famous blogger Clare Finnegan expected to go back to work after her daughter was born. After all, she worked hard for her success…and it's not like now that she has a child she has to buy a minivan, wear Mom Jeans, and give up her career! Right?
Despite more than a few pounds of baby weight still left to lose, Clare dons her Miss Piggy Pants and returns to work. She plans a swanky Sweet Sixteen party, pulls off a million-dollar golf outing, has to come to terms with her mother's breast cancer, and is left so exhausted that she can't remember her ATM card's pin number. Then, after another meeting runs late, and she misses another one of her daughter's milestones, Clare allows herself to examine an alternate choice: staying home.
"Lipinski's snappy dialogue and acerbic wit are so engaging, you don't need a minivan to enjoy this ride." –Jen Lancaster, New York Times bestselling author
About the Author
Maureen Lipinski introduced readers to the quirky, lovable Clare Finnegan in the novels A Bump in the Road and Not Ready for Mom Jeans. She currently resides in the Chicago suburbs with her husband, son, two morbidly obese cats, and one demented dog.
Praise For Not Ready for Mom Jeans: A Novel…
"A tasty dish of chick lit." —Chicago Sun-Times
"After having her first baby, Clare Finnegan struggles with the eternal question--can she still have it all…? The answer is yes, as long as she's okay with sleep deprivation and elastic waist pants…a snarky and hilarious look at the struggle to maintain balance without losing oneself." —Jen Lancaster, New York Times bestselling author of Pretty in Plaid, Such a Pretty Fat, and Bitter Is the New Black
"Witty, wonderfully written…what a great new voice on the women's fiction scene." —Susan Reinhardt, author of Not Tonight, Honey: Wait 'til I'm a Size 6
"I love the comic 'jean-ious' that is Maureen Lipinski. Her flashback-inducing depiction of life as a new mom had me alternating between laughter and tears, recalling my own not-ready-for-mom-jeans years." —Jenny Gardiner, author of Sleeping with Ward Cleaver and Winging It: A Memoir of Caring for a Vengeful Parrot Who's Determined to Kill Me