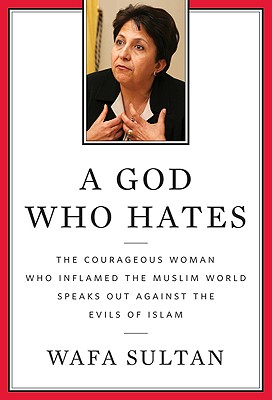 A God Who Hates: The Courageous Woman Who Inflamed the Muslim World Speaks Out Against the Evils of Islam (Hardcover)
The Courageous Woman Who Inflamed the Muslim World Speaks Out Against the Evils of Islam
St. Martin's Press, 9780312538354, 256pp.
Publication Date: October 13, 2009
* Individual store prices may vary.
or
Not Currently Available for Direct Purchase
Description
From the front page of The New York Times to YouTube, Dr. Wafa Sultan has become a force radical Islam has to reckon with. For the first time, she tells her story and what she learned, first-hand, about radical Islam in A God Who Hates, a passionate memoir by an outspoken Arabic woman that is also a cautionary tale for the West. She grew up in Syria in a culture ruled by a god who hates women. "How can such a culture be anything but barbarous?", Sultan asks. "It can't", she concludes "because any culture that hates its women can't love anything else." She believes that the god who hates is waging a battle between modernity and barbarism, not a battle between religions. She also knows that it's a battle radical Islam will lose. Condemned by some and praised by others for speaking out, Sultan wants everyone to understand the danger posed by A God Who Hates.
About the Author
WAFA SULTAN is a Syrian-born American psychiatrist included on "Time Magazine's"" "list of the 100 Most Influential People in the World in 2006. She created a firestorm on Al-Jazeera as the first Arab Muslim woman on that network who demanded to be heard.
Advertisement