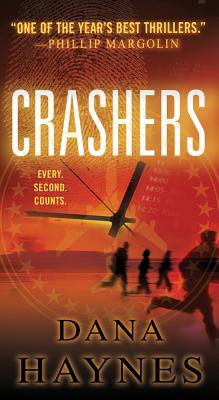 Crashers (Mass Market Paperbound)
St. Martin's Press, 9780312544157, 518pp.
Publication Date: October 4, 2011
* Individual store prices may vary.
or
Not Currently Available for Direct Purchase
July 2010 Indie Next List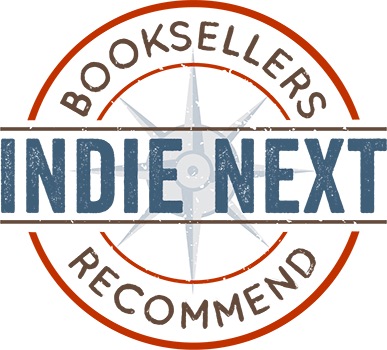 "Cascade Air 818 left Portland on a routine flight to Los Angeles, but it never arrived. Now pieces of the plane litter the Oregon countryside, and it would appear that this was just a dress rehearsal. Back in Portland the National Transportation Safety Board team swings into action, unaware that there's only 72 hours left until a ruthless opportunist crashes another plane. Fast, topical and downright scary, this is also a fascinating glimpse into how the NTSB operates."
— Paula Longhurst, The King's English, Salt Lake City, UT
View the List
Description
Whenever a plane goes down in the U.S., a "Go Team" made up of experts is assembled by the NTSB to investigate. Those people - each of them a leading expert in a specific area - are known as informally as "Crashers."
When a passenger plane, a Vermeer One Eleven, slams into the ground outside Portland, Oregon, a team is quickly assembled to investigate the cause. Under the leadership of the IIC (Investigator in Charge), Leonard "Tommy" Tomzak, the team gets to work as fast as possible. But this time it's different. This time, the plane was brought down deliberately, without leaving a trace, and this was only a trial run.
In LA, Daria Gibron - a former Shin Bet agent, now under the protection of the FBI- spots a group of suspicious-looking men. Missing her former life of action, she attaches herself to them only to learn that, somehow, they were responsble for the plane crash and are preparing for another action. While her FBI handler tries to find her and save her, Daria risks her life to try to get close enough to learn what's going on and thwart the coming terrorist action. But time is running out and her cover story is running thin.
Dana Haynes' novel Crashers is a fresh and utterly compelling thriller, an original mix of action, investigation and a brilliant cast of characters that grabs the reader in the way few novels can and fewer do.
About the Author
Dana Haynes lives in Portland, Oregon, where he's worked as a journalist for more than two decades. He is currently the Public Affairs Manager at Portland Community College.Crashers is his first thriller.
Praise For Crashers…
"Outstanding! Crashers combines the ferocious action you usually see on a movie screen with a fascinating look at the way a major airline crash is investigated."—Phillip Margolin, New York Timesbestselling author of Supreme Justice
"You absolutely must read Crashers.  I literally couldn't put this book down. Dana Haynes is a gifted writer who grabs you on page one and doesn't let you go until the final page…"—Nelson DeMille, author of The Lion
"Strong characters, gruesome crash details, and the ticking countdown to another attack make this novel an explosive mix of 24 and CSI."—USA Today
"Dana Haynes delivers big-time with Crashers, a spectacular, timely, un-put-downable, near-perfect thriller whose every page sizzles with action, intrigue, information, and intelligence.  If you're a thriller fan, or even just a lover of fine writing and terrific story-telling, do yourself a big favor and buy this book."—John Lescroart, New York Timesbestselling author of Damage
 "This is a thriller that lands a rare and satisfying hat trick: The action sequences hit hard, the characters are idiosyncratic while still feeling like real people, and the 'snappy' dialogue actually snaps."—Kirkus Reviews
"The plane crash scenes are extremely graphic but absolutely essential to the reader's understanding of the aftermath of a plane downed by a terrorist strike…Filled with excitement and knowledge of NTSB procedures and problems. Highly recommended."—Library Journal (starred review)
"Haynes's compelling first thriller takes familiar elements—a mysterious airplane crash, a bent FBI agent, a deadly female spy—and mixes them with the world of National Transportation Safety Board aviation disaster investigations…The forensic details fascinate but aren't for the weak of stomach. Haynes nicely integrates several subplots involving terrorism. The slam-bang crash landing of a conclusion will leave readers anxiously awaiting the promised sequel."
—Publishers Weekly
"Lively and fast moving… generates plenty of tension. A solid debut."—Booklist
 "A supersonic jet of a thriller, loaded with compelling detail and page-turning
suspense and action!"—Jeff Abbott, New York Timesbestselling author of Trust Me
"Imagine an entire season of 24 crammed into a single book. That's what you get with Crashers, a fast-paced, twisty thriller that's just begging to be made into a movie."
—April Henry, New York Times bestselling co-author of Face of Betrayal and Hand of Fate
Advertisement