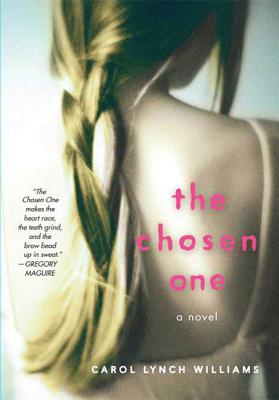 The Chosen One (Hardcover)
Griffin, 9780312555115, 213pp.
Publication Date: May 12, 2009
Other Editions of This Title:
Digital Audiobook (5/11/2009)
Paperback (8/31/2010)
Compact Disc (5/12/2009)
Prebound (8/31/2010)
* Individual store prices may vary.
Summer 2009 Kids' List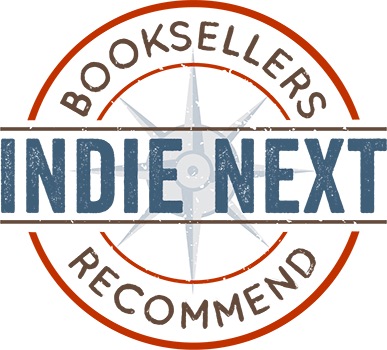 "Carol Lynch Williams has written the suspenseful, realistic story of a 13-yearold girl in an isolated polygamous community whose enforced engagement to her 60-year-old uncle reveals the truth about the religious leadership's corrupt motives and controlling, misogynistic underpinnings. Williams has done an amazing job of bringing some ugly truths to light, while celebrating the resilience, love, and spirit of the young women who survive the experience."
— Elizabeth Bluemle, Flying Pig Boooks, Shelburne, VT
View the List
Description
Carol Lynch Willams' The Chosen One is a dazzling novel about a young teenager's rebellion from the polygamist cult that would have her become the seventh wife to her 60-year-old uncle
Thirteen-year-old Kyra has grown up in an isolated community without questioning the fact that her father has three wives and she has twenty brothers and sisters, with two more on the way. That is, without questioning them much---if you don't count her secret visits to the Mobile Library on Wheels to read forbidden books, or her meetings with Joshua, the boy she hopes to choose for herself instead of having a man chosen for her.
But when the Prophet decrees that she must marry her sixty-year-old uncle---who already has six wives---Kyra must make a desperate choice in the face of violence and her own fears of losing her family forever.
About the Author
Carol Lynch Williams is the author of young adult novels including Miles from Ordinary. The Chosen One was named one of 2010 ALA's "Quick Picks for Reluctant Young Adult Readers" and "Best Books for Young Adult Readers." It also won the Whitney and the Association of Mormon Letters awards for the best young adult fiction of the year, as well as numerous other honors. Williams was the winner of the 2009 PEN/Phyllis Naylor Working Writer Fellowship. She grew up in Florida and now lives in Utah.
Praise For The Chosen One…
"Fiction can offer emotional truth where other tools fail ….Williams, herself a Mormon, unveils life among the Chosen (a fictitious theocracy) with spare, evocative writing and an honest sense of character that helps bridge the rift between Kyra's world and ours…. The cinematic drama of [her life…is a means to reach a quieter truth, revealing that moment in childhood when you recognize your thoughts as your own and discover forces in the world that your parents cannot — or will not — protect you from." --The New York Times Book Review (Editor's Choice)

"Williams strikes just the right balance between informative and cautionary in this gripping tale about a 13-year-old girl trapped in a polygamist cult….when she's "chosen" to be the seventh wife of her brutish, 60-something uncle, Kyra's desperation to be somewhere (or someone) else escalates ("God has given you to me, Kyra Leigh," her uncle tells her. "You will do what He says. What the Prophet says. What I say"). Is she brave enough to run away from the community that has sheltered her since birth? …Williams takes such care in crafting Kyra'ss internal struggles--and her hellacious story--that the ensuing drama rings true." --Publishers Weekly (starred review)

"Intensely gripping and grippingly intense, the story begins with a gasp when Prophet Childs, the leader of a sect called The Chosen Ones, comes to visit the almost-14-year-old Kyra Leigh Carlson and her family to impart the "joyous news" that she's to become the seventh wife of her father's brother, a much older church apostle. Kyra, who lives with her father, three mothers and 21 brothers and sisters in a closely guarded, hyper-religious, polygamous compound, is horrified. The prohibited books she surreptitiously reads have opened her eyes to the wider world, and she has been hoping to marry a young sect member who's been secretly courting her. The forced marriage brings with it more than a whiff of child rape, though Williams unnecessarily pushes every button by also depicting the church hierarchy as murderers who use their religiosity to sadistically control and humiliate their parishioners. Nonetheless, Kyra's terrible dilemma-escaping her fate means betraying her family-is heartbreakingly real, and the final scenes are riveting and suspenseful." --Kirkus Reviews

"…this is a heart pounder, and readers will be held, especially as the danger escalates.  Williams' portrayals of the family are sharp, but what's most interesting about this book is how the yearnings and fears of a character so far from what most YAs know will still seem familiar and close." --Booklist

"The Chosen One makes the heart race, the teeth grind, and the brow bead up in sweat. Carol Lynch Williams presents a first-person narrative that gallops just behind--or perhaps in advance of--contemporary headlines about the manipulation of the innocent. I could choose no other book or newspaper until I had finished the final page." --Gregory Maguire, the New York Times bestselling author of Wicked and A Lion Among Men

"A powerful and heartbreaking novel of love and hope.  One girl's poignant journey as she struggles to find herself and, ultimately, the truth." --Meg Cabot, New York Times bestselling author of The Princess Diaries and Airhead

"The Chosen One is absolutely riveting and perfectly formed.  I had planned to read just a few pages one evening before bed, and I ended up staying awake until four in the morning to finish it!  It's a wonderful book." --Cynthia Kadohata, winner of the 2005 Newbery Medal for Kira-Kira

"In this extraordinary story, Carol Lynch Williams probes the deepest wells of the heart.  Against the intertwining prism of faith and love she gives us Kyra, a young woman who meets head-on the power of both to simultaneously buoy and corrupt the human spirit.  The Chosen One is brave, its plumb is true, it's a masterpiece." --Kathi Appelt, author of The Underneath, Finalist for the 2008 National Book Award for Young People's Literature

"Carol Lynch Williams' chilling novel of life in a polygamous sect is both harrowing in its unsparing realism and hopeful in its reaffirmation of the power that books and reading have to change and redeem lives at risk. An important book, sure to provoke spirited discussion." --Michael Cart, Booklist columnist and former president, Young Adult Library Services Association

"Powerful and unforgettable, The Chosen One will break your heart because its story is all too real." --David Ebershoff, the New York Times bestselling author of The 19th Wife

"Truly thought provoking, heartfelt and just a plain old good read about a culture and religion that we know very little about these days except through the media." --An Na, author of A Step From Heaven, winner of the 2002 Michael L. Printz Award for Excellence in Young Adult Literature

"An unsettling and courageous story about one girl who sacrifices everything familiar in her search for freedom--physical freedom and, more importantly, freedom of the heart and mind. Though the book is chilling from page one, Carol Lynch Williams' economic and poetic use of language makes this potentially sensational story somehow beautiful, compassionate, and full of hope in the midst of tremendous loss. This is not a black and white exposé of cults, but a complex exploration of the ties that bind us to places and people that hurt us, the wrenching decisions we sometimes must make in order to survive, and the saving power of the truth, no matter how difficult it may be to bear." --Sara Zarr, author of the 2007 National Book Award Finalist Story of a Girl

"A timely story . . . A poetic, penetrating, heart-wrenching, and ultimately inspiring read." --Cynthia Leitich Smith, author of Tantalize and Eternal

"Skilled writing, a narrator you root for, and [a] compelling glimpse into a secret world." --Deb Caletti, author of the National Book Award finalist Honey, Baby, Sweetheart

"An absolute page-turner." --Elizabeth Bird, A Fuse #8 Production (School Library Journal blog)

"Imagine Anna Quindlen or Sue Miller turning her attention to writing a young adult novel. . . . Be forewarned: This book is a compulsive read." --Audrey Couloumbis, author of the Newbery Honor Book Getting Near to Baby

"No doubt about it, THE CHOSEN ONE is one of the best books of the year! I couldn't put it down. Carol Lynch Williams grabs you with her literary talents and never lets you go. Kyra still haunts me. I'll be talking about this book in workshops all year long." --M. Jerry Weis, Distinguished Service Professor, New Jersey City University, and past president of ALAN

"Kyra reminds me of my high school classmate in Utah who married her sister's husband and descended into a netherworld of poverty, abuse, and humiliation.  Carol Lynch Williams' remarkable story of Kyra's fight to free herself from a culture that degrades and dehumanizes women is really a story of the triumph of the human spirit.  This book matters!" --Sandra Dallas, author of Prayers for Sale
or
Not Currently Available for Direct Purchase