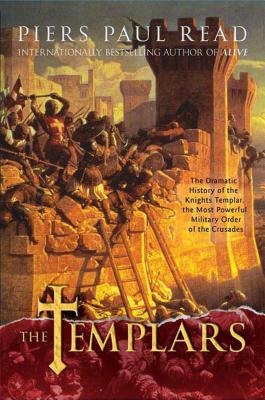 The Templars: The Dramatic History of the Knights Templar, the Most Powerful Military Order of the Crusades (Paperback)
The Dramatic History of the Knights Templar, the Most Powerful Military Order of the Crusades
Griffin, 9780312555382, 350pp.
Publication Date: January 6, 2009
Description
In 1099, the city of Jerusalem, a possession of the Islamic caliphate for over four hundred years, fell to an army of Christian knights intent on liberating the city from Islamic rule. From the ranks of these holy warriors emerged an order of monks trained in both scripture and the military arts: the Knights of the Temple of Solomon, called the Templars.
In this engrossing chronicle, spanning three centuries, Piers Paul Read tells the bloody story of the Templars' rise to political and financial power throughout Europe and the Holy Land, their catastrophic fall, and their far-reaching legacy. Drawing on the most recent scholarship, Read blends historical authority with novelistic excitement to create a comprehensive history of the vaunted and feared warriors whose remarkable order still captures our imaginations today.
About the Author
Piers Paul Read studied history at Cambridge University and has authored fourteen acclaimed novels and seven works of nonfiction, including the international bestseller Alive. His novels have won the Hawthornden Prize and the Geoffrey Faber, Somerset Maugham, and James Tait Black awards. He lives in London.
Praise For The Templars: The Dramatic History of the Knights Templar, the Most Powerful Military Order of the Crusades…
"An engrossing and beautifully written work of popular history that unfolds like a well-structured crime novel." —Booklist
"In his preface Read credits the influence of a new generation of Crusade historians . . . With The Templars he can now take an honored place among them." —The Washington Post
"An unblinking account." —Financial Times
Advertisement