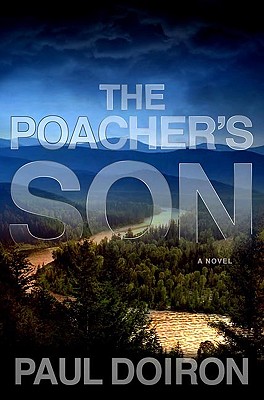 The Poacher's Son
Hardcover

* Individual store prices may vary.
Other Editions of This Title:
Digital Audiobook (12/22/2014)
Paperback (4/12/2011)
Paperback (10/3/2017)
CD-Audio (7/3/2014)
Hardcover, Large Print (6/1/2010)
Compact Disc (5/11/2010)
May 2010 Indie Next List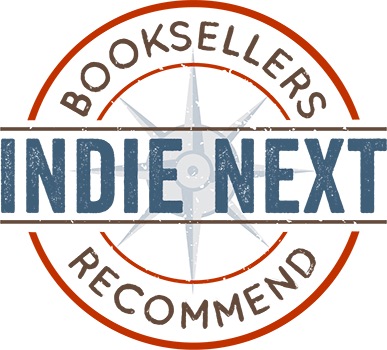 "Martin Bowditch is a Maine Game Warden but his life is not a bucolic paradise. The deep woods contain the same crime and violence that pervade the rest of society and Martin must combat it along with a simmering family history that threatens to overwhelm him in this suspenseful, outstanding debut."
— Bill Cusumano, Nicola's Books, Ann Arbor, MI
View the List
Description
Set in the wilds of Maine, this is an explosive tale of an estranged son thrust into the hunt for a murderous fugitive---his own father.
Game warden Mike Bowditch returns home one evening to find an alarming voice from the past on his answering machine: his father, Jack, a hard-drinking womanizer who makes his living poaching illegal game. An even more frightening call comes the next morning from the police: They are searching for the man who killed a beloved local cop the night before---and his father is their prime suspect. Jack has escaped from police custody, and only Mike believes that his tormented father might not be guilty.
Now, alienated from the woman he loves, shunned by colleagues who have no sympathy for the suspected cop killer, Mike must come to terms with his haunted past. He knows firsthand Jack's brutality, but is the man capable of murder? Desperate and alone, Mike strikes up an uneasy alliance with a retired warden pilot, and together the two men journey deep into the Maine wilderness in search of a runaway fugitive. There they meet a beautiful woman who claims to be Jack's mistress but who seems to be guarding a more dangerous secret. The only way for Mike to save his father now is to find the real killer---which could mean putting everyone he loves in the line of fire.
The Poacher's Son
is a sterling debut of literary suspense. Taut and engrossing, it represents the first in a series featuring Mike Bowditch.
Praise For The Poacher's Son…
"[Doiron's] first novel comes with stunning vistas of the dense forests and wild rivers that have impressed visitors to Maine ever since Benedict Arnold passed through on his march to Quebec in 1775. . . . The novel's eye-popping scenes, idyllic and otherwise, are conveyed by Doiron's narrator, Mike Boditch."—New York Times Book Review
 "With precise and evocative prose, Paul Doiron weaves a riveting tale set deep in the wilderness that can be the tenuous bond between father and son. This is a compelling, moving, and utterly impressive debut!"---Andre Dubus III, author of House of Sand and Fog
"A gripping, original, and literate tale of love and loyalty, betrayal and redemption. You won't want to put it down."---John Lescroart, author of A Plague of Secrets
"The Poacher's Son is one of the best-written debut novels I've read in years. This story has it all---a great plot, a wonderful Maine woods setting, and a truly remarkable and believable cast of characters."---Nelson DeMille, author of The Gate House
"A fast-paced outdoor adventure filled with murder, betrayal, and a terrific sense of place. Welcome aboard, Mr. Doiron."---C. J. Box, Edgar Award--winning author of Blue Heaven
"The Poacher's Son is a haunting tale, and Paul Doiron is a powerful and evocative writer."---Tess Gerritsen, author of The Keepsake
"Paul Doiron is a spellbinding new storyteller whose literate, intelligent novel will have readers begging for more."---Julia Spencer-Fleming, Edgar finalist and author of I Shall Not Want
"Down East editor-in-chief Doiron takes a provocative look at the ties between fathers and sons, unconditional love, and Maine's changing landscape in his outstanding debut. . . . Fans of C.J. Box and Nevada Barr will appreciate the vivid wilderness scenes. Equally a story of relationships and an outdoor adventure, this evocative thriller is sure to put Doiron on several 2010 must-read lists."—Publishers Weekly (starred review)
"A Maine Game Warden [Mike Bowditch] fights to clear his no-account father of murder charges in this deeply felt actioner. . . . His decision leads to a series of disastrously self-destructive actions that Doiron makes perfectly credible, all interspersed with a series of flashbacks to Mike's childhood that are both tender and chilling. C.J. Box goes East. Like Box, Doiron will have his hands full trying to top his accomplished debut."—Kirkus Reviews (starred review)
"A richly imagined portrait of the vanishing wilderness in New England's farthest reaches, Doiron's well-written debut is also a taut thriller and thoughtful examination of the complicated relationship between father and son.  Of a piece with Castle Freeman Jr.'s All That I Have about a Vermont sheriff, this will also appeal to fans of CJ Box's Wyoming game warden Joe Pickett."—Library Journal (starred review)
"With realistically flawed characters and a strong sense of place—both on the coast and in the woods—the novel avoids tourist stereotyping, of Maine itself and its citizens. As a game warden, Mike is devoted to upholding the law, and as a conflict appears to develop between that responsibility and his love for his estranged father, he finds himself with both his job and life on the line. One hopes this fine novel is the first in a series starring Warden Bowditch, who could quickly become the East Coast version of C. J. Box's game-warden hero Joe Pickett, who patrols the range in Wyoming."—
Booklist
(starred review)
"Impressive. . . .  The setting is wildly atmospheric, the pacing swift and the characters well drawn. The Poacher's Son is easily one of the best debut novels in recent memory."—BookPage
"[An]impressive debut . . . there are plenty of twists and surprises to keep the reader guessing until the very end."—Romantic Times (four stars)
"I've never been to Maine, but now I feel like I have. Twigs were cracking underneath my feet as I settled in to read this one. Doiron creates great scenery to surround an impressive debut. Well done, sir."—Library Journal "Book Cheer" column, editor's choice
"An outstanding gripping debut . . . Doiron skillfully melds an outdoor adventure with a personal story of families. The Poacher's Son moves at a brisk pace with unpredictable but realistic twists that reach a crescendo at the shocking finale. The Poacher's Son is proving to be one of the best debuts of the year. Doiron will likely be compared to C.J. Box and Nevada Barr."—Sun Sentinel
"Paul Doiron's debut novel explores the strange territory between fathers and sons with this tale of a game warden who refuses to believe that his ne'er-do-well father is guilty of a double murder. Doiron also paints an all-too-familiar picture of corporations profiting from destroying a way of life - this time, in the wilds of Maine. It's an engaging story, with a flawed hero whose childhood issues overwhelm his good judgment over and over again."—Charlotte Observer
"Debut novels often show weaknesses in characterization, in dialogue, in plotting. But Paul Doiron has written a seamless thriller in The Poacher's Son. . . . This is a debut novel that never takes a wrong turn."—I Love a Mystery newsletter
"I've never been one for the outdoorsy sub-genre, although I certainly understand the attraction of CJ Box and his ilk. Yet somehow Paul Doiron's debut novel The Poacher's Son transcends its setting, lending a bleak austerity to its milieu while simultaneously infusing its main character with Steinbeckian humanity. . . . The author, who devoured Sherlock Holmes as a kid and Raymond Carver and Tim O'Brian as a younger man, has managed to craft a novel that lies somewhere between the two, a crime novel that encompasses the full range of human emotion.'"—Bookslut.com
"The Poacher's Son is stocked with excitement and trepidation . . . pure nail-biting fun. Paul Doiron expertly takes hundreds of miles of largely uninhabited terrain and pares them down to a veritable base camp providing readers with easy access to both the thrill of the story and the breathtaking beauty of Maine's northern exposure. Loaded with unexpected twists, The Poacher's Son takes you to the edge and leaves you begging for more. . ."—BookBrowse
"Doiron does an excellent job of establishing the setting and using its attributes in a way that leads to escalating suspense. The descriptive passages are beautifully rendered; I was often swept away by the power of his prose . . . the writing is very literate and smooth flowing. . . . As a crime fiction fan, it's really a great bonus to come across a debut author who clearly has the writing chops to sustain a long career. Hopefully, this first book will establish Doiron as an author to watch."—
Deadly Pleasures
"Engaging . . . Doiron could do for Maine what the late Tony Hillerman did for the Southwest in his mysteries featuring Joe Leaphorn and Jim Chee . . . the author takes readers into 'the real Maine' from their armchairs."—Bangor Daily News
"Books like The Poacher's Son are not to be read but cherished. The Poacher's Son, Paul Doiron's debut novel, is pure, unadulterated literary suspense. Beautifully crafted and perfectly paced . . . Doiron's writing is exceptional . . . The Poacher's Son is a great read with a fantastic ending."—PopMatters
Minotaur Books, 9780312558468, 336pp.
Publication Date: May 11, 2010
About the Author
Edgar- and Anthony-nominated author Paul Doiron is the editor-in-chief of "Down East: The Magazine of Maine." A native of Maine, he attended Yale University, where he graduated with a degree in English, and he holds an MFA in creative writing from Emerson College. Paul is a Registered Maine Guide and lives on a trout stream in coastal Maine with his wife, Kristen Lindquist.
or
Not Currently Available for Direct Purchase