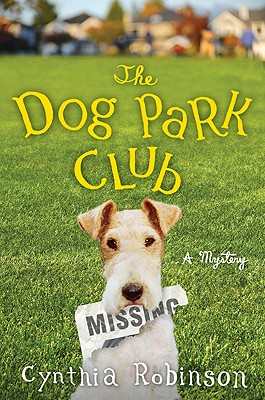 The Dog Park Club: A Mystery (Hardcover)
A Mystery
Minotaur Books, 9780312559731, 304pp.
Publication Date: June 22, 2010
* Individual store prices may vary.
or
Not Currently Available for Direct Purchase
Description
Raymond Chandler meets David Sedaris—the first in a dynamite new cozy series that's "a lot of fun, full of unexpected depths and twists." —Josh Bazell, bestselling author of Beat the Reaper
Amy Carter is missing. And there's no one less capable of finding her than Max Bravo.
Max Bravo is a mid-rung opera singer with a diva's towering ego. And he doesn't do favors. Not until the day he visits a troubled friend in Berkeley and offers to walk her dog.
Max quickly discovers the local dog park. It's an odd, private little world—a preserve for neighborhood crackpots and lay-abouts, and, incidentally, their dogs.
But, the park regulars are friendly. Clubby. They even serve beer. Before long, Max can't stay away.
When one of the regulars disappears, Max's interest in the dog park turns to obsession. Amy Carter – beautiful, adored, pregnant – has vanished. The circumstances bode the worst.
What happened to Amy? The dog park club has brewed up a theory. And they mean to prove it.
About the Author
CYNTHIA ROBINSON's stories have appeared in Opium.com and the "First Thrills "anthology. Nominated for the Best New American Voices award, she lives in San Francisco. "The Dog Park Club "is her first novel.
Praise For The Dog Park Club: A Mystery…
"Robinson's fiction debut is an amusing dark comedy with charismatic characters and a story that seems ripped from the headlines but turns out to be far more interesting than the truth."
--Kirkus Reviews (Starred Review) "Compelling and readable, this offbeat debut will appeal to all lovers of dog mysteries."
--Booklist "Drag out the dictionary, go to "S": smart, savage, slapstick--and sympathetic. The Dog Park Club is that rarest of gems, a comic tour de force that steals your heart." ---David Corbett, author of The Devil's Redhead
"Sly, witty and fun, The Dog Park Club is a pitch perfect debut--a darkly comic ensemble piece wrapped in a mystery and executed with the assuredness of a master. Robinson's opera star-cum-detective Max Bravo delivers a virtuoso performance. Bravo, indeed!" ---Karen Dionne, author of Freezing Point
"Laugh out loud funny...a charming aria to complicated personal relationships and the lengths to which we'll go to keep our friends." ---Rebecca Cantrell, author of A Trace of Smoke
"Robinson writes with style and tension...I found myself trying to guess whodunit all the way to the end." ---K.M. Soehnlein, author of The World of Normal Boys
"This is San Francisco noir at its best, sometimes chilling and often hilarious." ---Stephen Beachy, author of The Whistling Song
Advertisement