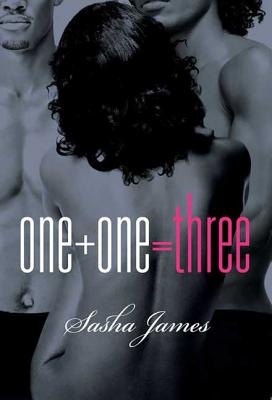 One + One = Three (Paperback)
A Novel
St. Martin's Griffin, 9780312560157, 288pp.
Publication Date: August 4, 2009
* Individual store prices may vary.
Description
Former model Munro Sheridan has it all: beauty, brains, and a successful business. Her upscale lounge in Chelsea has quickly become the talk of the town and a hit among the A-listers. Munro is on top of the world! Not only does she have a swanky new hot spot, but two irresistibly handsome lovers – Dirk Baptiste, a Wall Street billionaire, and Rock Phillips a hunky Private Investigator, who just so happens to be Munro's best friend. Both are renown for their prowess in the business world, and are rumored to be conquerors in the bedrioom as well. Valuing his friendship, Munro had never allowed herself to discover the truth as far as Rock is concerned, until now!
Their one night quickly turns into something so much more and Munro couldn't be happier. Dirk and Rock bring Munro to heights of pleasure that she has never reached before. Soon she finds herself swept into a passion of loving two men that goes beyond what she could have ever imagined. But when danger arises, and her life is threatened, both men will do whatever it takes to protect the woman they love.
About the Author
Sasha James, author of One + One = Three, is a prolific writer, who paints pictures with her words. She's also the alter ego of a noted novelist known for her erotica. Previously, she has penned five steamy novels, and is hard at work on the sixth. Sasha divides her time between New York, and Chicago.
Praise For One + One = Three: A Novel…
"One + One = Three is a wild, titillating novel that is a great entry into the erotic romance genre." —Urban Reviews