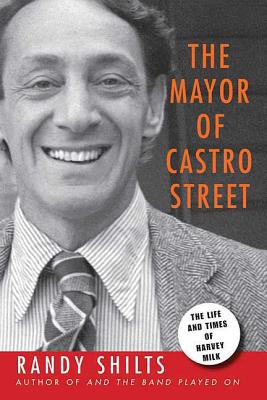 The Mayor of Castro Street: The Life & Times of Harvey Milk (Paperback)
The Life & Times of Harvey Milk
Griffin, 9780312560850, 388pp.
Publication Date: October 14, 2008
Description
Known as "The Mayor of Castro Street" even before he was elected to the San Francisco Board of Supervisors, Harvey Milk's personal life, public career, and final assassination reflect the dramatic emergence of the gay community as a political power in America. It is a story full of personal tragedies and political intrigues, assassinations at City Hall, massive riots in the streets, the miscarriage of justice, and the consolidation of gay power and gay hope.
Harvey Milk has been the subject of numerous books and movies, including the Academy Award winning 1984 documentary, The Times of Harvey Milk. His life is also the basis of a 2008 major motion picture, Milk, starring Sean Penn.
About the Author
Randy Shilts was one of the first openly gay journalists hired at a major newspaper and worked for the San Francisco Chronicle for thirteen years. He died of AIDS in 1994 at his home in the Sonoma County redwoods in California. He was the author of several groundbreaking bestsellers, including And the Band Played On: Politics, People, and the AIDS Epidemic (1987) and Conduct Unbecoming: Lesbians and Gays in the U.S. Military (1993).
Praise For The Mayor of Castro Street: The Life & Times of Harvey Milk…
"A no-holds-barred character study and a history of the local gay movement . . . An investigative piece on the mechanics of big-city government in all its expedient, back-biting splendor." —The Washington Post

"A remarkable work [of] biography, social history, and political machination . . . Exceptional." —The Los Angeles Times
Advertisement