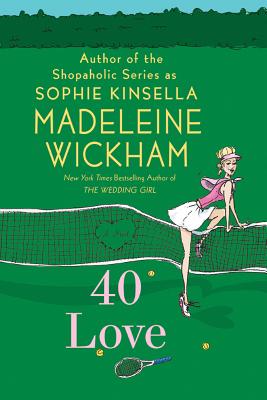 40 Love (Paperback)
Griffin, 9780312562762, 276pp.
Publication Date: June 19, 2012
Description
In "40 Love," Everyone wins this game of literary tennis, a comedy of manners about envy in which Wickham skewers the nouveau riche. At their country estate, Patrick Chance and his wife host a weekend tennis party. As four couples gather on the sunny terrace, it seems obvious who among them is succeeding, and who is falling behind. But by the end of the party, nothing will be quite as certain. While the couples' children amuse themselves with pony rides and rehearsals for a play, the adults suffer a series of personal revelations and crises. Wickham's nonstop action reveals at every turn that matters may not be as they seem, and in the end one thing is crystal clear: the weekend is about anything but tennis.
About the Author
Madeleine Wickham is the author of several acclaimed novels, including A Desirable Residence, Cocktails for Three, Sleeping Arrangements and The Wedding Girl. As Sophie Kinsella, she has written a number of bestsellers including the Shopaholic series, Twenties Girl, Remember Me?, The Undomestic Goddess, and Can You Keep a Secret? Confessions of a Shopaholic was made into a major motion picture starring Isla Fisher and Hugh Dancy. Born in London, Wickham studied at New College, Oxford. She lives in London with her husband and family.
Advertisement