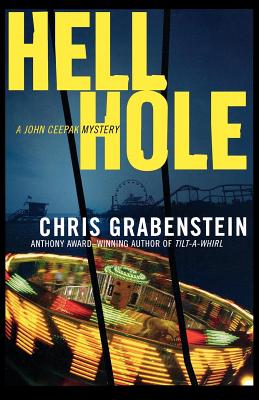 Hell Hole (Paperback)
A John Ceepak Mystery (John Ceepak Mysteries #4)
Minotaur Books, 9780312565619, 304pp.
Publication Date: May 26, 2009
* Individual store prices may vary.
Description
Hell Hole is the fourth book in the mystery series featuring former hardened military PD and current Sea Haven, NJ police officer John Ceepak and his partner, wise-cracking Danny Boyle. In Hell Hole, Ceepak is confronted with his most personal case yet when he must investigate the alleged suicide of a military corporal who recently returned from Iraq. When it turns out that this "locked stall" rest stop suicide is anything but an open-and-shut case, Ceepak and Boyle realize that the corporal might have been privvy to information that opens up a much larger conspiracy that strikes at the heart of our involvement in the Middle East, and puts them on the wrong side of some very unpleasant people...
About the Author
Chris Grabenstein is an award-winning author. His debut John Ceepak mystery Tilt-A-Whirl was included on several "Best Mysteries of 2005" lists and won the Anthony Award for "Best First Mystery." Mad Mouse, the second series title, was named one of the ten best mysteries of 2006 by Kirkus. Chris is also the author of the Christmas thrillers Slay Ride and its sequel Hell for the Holidays. Chris lives in New York City with his beloved wife J.J., three cats and a dog.
Praise For Hell Hole: A John Ceepak Mystery (John Ceepak Mysteries #4)…
"Chris Grabenstein has raised the stakes in Hell Hole, the latest offering in the Ceepak mystery series. All the reasons I fell in love with the series are still there: Danny is still the Candide-like character through whom we see the honorable, lie-hating John Ceepak, the writing is still as smooth as glass and as honest as a boy scout, the dialogue still rings as true as a dinner bell. But in Hell Hole, Grabenstein has taken it to a whole new level. Like the boardwalk ride he describes, he drops the bottom out of what we think we know, and gives us a story that's as dark and mesmerizing as the Hell Hole itself. Don't let the sunny weather of Sea Haven fool you, Hell Hole is one spectacular, gripping ride." —Louise Ure, Shamus Award-winning author of The Fault Tree