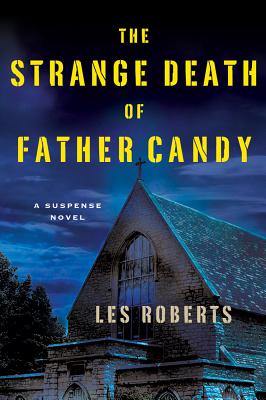 The Strange Death of Father Candy (Hardcover)
Minotaur Books, 9780312566333, 275pp.
Publication Date: October 25, 2011
Description
Vietnam veteran Dominick Candiotti has been long estranged from his family. His late parents were close to the ruling mob clan in Youngstown, his sister was a bad-tempered and dissatisfied nag, and his middle brother was a corruptible police lieutenant. But in 1985, their oldest brother Richard Candiotti---beloved by every Italian Catholic in Youngstown as "Father Candy"---dies, and Dominick returns home for the funeral.
Dominick is greatly disturbed by Richard's death, which has been ruled a suicide. Dissatisfied with this answer, he sets out to find the truth, revealing secrets and coming face-to-face with brutality and violence.
Award-winning author Les Roberts pens a riveting and moving tale about walking the fragile tightrope between love and hatred.
About the Author
Les Roberts won the initial PWA Best First Private Eye Novel Competition and is the author of the Milan Jacovich mystery series. He is a winner of the Cleveland Arts Prize for Literature and the Sherwood Anderson Literary Award. Roberts lives in Ohio.
Praise For The Strange Death of Father Candy…
"Les Roberts' standalone mystery... is a volatile piece of bloody noir that is extremely fast paced and highly engaging....If you enjoy vigilante justice films and novels, then I highly recommend Les Roberts' The Strange Death of Father Candy....a good standalone mystery that will appeal to fans of noir."--Gumshoe
Advertisement