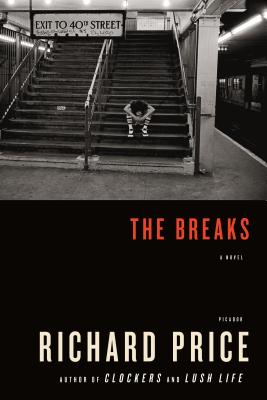 The Breaks
A Novel
Paperback

* Individual store prices may vary.
Description
From the Bestselling Author of Lush Life

Peter Keller, first college grad from a working-class Yonkers family, thought he was on the road to success. Until no law school wanted him. As he watches his friends advance into promising careers, he jumps from job to job---mail clerk, phone solicitor, stand-up comic---until he breaks down and starts phoning in bomb threats on his own house. He's going to have to work hard to change the pattern of self-sabotage that has defined most of his life. And taking that job at his alma mater as a teacher of freshman comp and starting an affair with a violently psychotic ex-wife of a colleague probably won't help matters. Richard Price's brilliant comic novel is a classic tale of a young man trying to find his place in the world.
Praise For The Breaks: A Novel…
"A glorious, gritty comedy." —The New Yorker

"Richard Price is to fiction what Martin Scorsese is to film....He has a genuine gift; his style is energetic, his eye for catching the minutiae of pop culture is keen, he swings to the jangling rhythms of city life." —The Washington Post Book World
Picador, 9780312566517, 480pp.
Publication Date: June 21, 2011
About the Author
Richard Price is the author of several novels, including Clockers, Freedomland, and Samaritan. He won a 2007 Edgar Award for his writing on the HBO series The Wire.