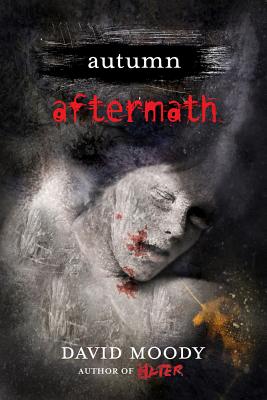 Autumn (Paperback)
Aftermath: Aftermath (Autumn series #5)
St. Martin's Griffin, 9780312570026, 400pp.
Publication Date: March 13, 2012
* Individual store prices may vary.
Description
It's been almost one hundred days since a killer disease wiped out 99% of the population. Three months since the dead reanimated. Survivors are few and far between now, and those who remain stick together to give themselves the best possible chance of continuing to stay alive. They are the last of the living.


A band of refugees has taken shelter in a medieval castle – a fortress that has stood strong for hundreds of years. Besieged by the dead, they only emerge when it's absolutely necessary. As autumn turns to winter, however, the balance of power slowly begins to shift.

The unexpected appearance of survivors from another group changes everything. They bring choice, and an alternative way of life which is a far cry from the world everyone has been forced to leave behind. Society as we know it has crumbled beyond repair and things will never be the same again. Some people are ready to embrace this change, others can't let go of the past. The choice is divisive.

Are we entering mankind's final days? In the aftermath of the disease, will the last survivors destroy each other, or will the dead destroy them all?
About the Author
From the UK, DAVID MOODY first self-published Hater on the internet in 2006, and without an agent, succeeded in selling the film rights for the novel to Mark Johnson (producer, The Chronicles of Narnia film series) and Guillermo Del Toro (director, Hellboy, Pan's Labyrinth). With the publication of a new series of Hater stories, Moody is poised to further his reputation as a writer of suspense-laced SF/horror, and "farther out" genre books of all description.
Praise For Autumn: Aftermath: Aftermath (Autumn series #5)…
"As demonstrated throughout his previous novels, readers should crown Moody king of the zombie horror novel, and his final book in the Autumn series adds a much-deserved jewel to his crown. Certainly, this is action-packed, with corpses attacking on every other page, but the novel truly succeeds when Moody slows down the action and looks at human nature in the face of utter inhalation. Two years since the infection ravaged the entire world, wiping out 99 percent of the population, the new novel follows two groups of survivors, who fight hunger, fear, and, at times, boredom. The heartbreaking reality of their situation is magnified, however, when the first baby is conceived, leaving readers to wonder whether heartache or hope lives within the future of its small life." —Booklist
"Moody is as imaginative as Barker, as compulsory as King and as addictive as Palahniuk" —SCREAM Magazine
"The best survival horror since Richard Matheson's I am Legend." —Wayne Simmons, Author of FLU and DROP DEAD GORGEOUS
"If you only read one book this year, read AUTUMN." —Suspense Magazine (2010 Best Book List)
"By the end of the book, you will be waiting impatiently for the next installment." —Dread Central