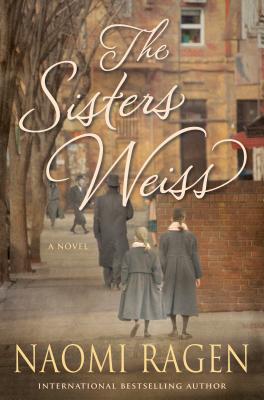 The Sisters Weiss (Hardcover)
St. Martin's Press, 9780312570194, 336pp.
Publication Date: October 15, 2013
* Individual store prices may vary.
or
Not Currently Available for Direct Purchase
Description
In 1950's Brooklyn, sisters Rose and Pearl Weiss grow up in a loving but strict ultra-Orthodox family, never dreaming of defying their parents or their community's unbending and intrusive demands. Then, a chance meeting with a young French immigrant turns Rose's world upside down, its once bearable strictures suddenly tightening like a noose around her neck. In rebellion, she begins to live a secret life a life that shocks her parents when it is discovered. With nowhere else to turn, and an overwhelming desire to be reconciled with those she loves, Rose tries to bow to her parents' demands that she agree to an arranged marriage. But pushed to the edge, she commits an act so unforgivable, it will exile her forever from her innocent young sister, her family, and all she has ever known.
Forty years later, pious Pearl's sheltered young daughter Rivka suddenly discovers the ugly truth about her Aunt Rose, the outcast, who has moved on to become a renowned photographer. Inspired, but nave and reckless, Rivka sets off on a dangerous adventure that will stir up the ghosts of the past, and alter the future in unimaginable ways for all involved.
Powerful, page-turning and deeply moving, Naomi Ragen's "The Sisters Weiss" is an unforgettable examination of loyalty and betrayal; the differences that can tear a family apart and the invisible bonds that tie them together.
About the Author
NAOMI RAGEN is the author of eight novels, including several international bestsellers, and her weekly email columns on life in the Middle East are read by thousands of subscribers worldwide. An American, she has lived in Jerusalem for the past forty years and was voted one of the three most popular authors in Israel. Her books include Sotah, The Ghost of Hannah Mendes, and The Covenant.
Praise For The Sisters Weiss…
Praise for Naomi Ragen

"Naomi skillfully spins her magic with credible, charismatic characters we can easily relate to . . . the shining importance of family values, and finding out who we really are, even if it is the hard way." — Tatiana de Rosnay, New York Times bestselling author of Sarah's Key, on The Tenth Song

"[The Tenth Song is a] vivid and compelling story about the cost of security and the value of love as a woman struggles to save her husband, her daughter – and herself." – India Edghill, author of Delilah and Queenmaker

"A page-turner illustrating the horrifying consequences of becoming embroiled in the American legal system." – Kirkus Reviews on The Tenth Song

"The pleasure of this novel is in its mercilessness, with Ragen raising the stakes until the very end." —Publishers Weekly on The Saturday Wife

"A thrilling page-turner from start to finish, The Covenant is . . . Ragen at her finest hour." —Faye Kellerman, New York Times bestselling author of Hangman

"An emotionally potent book." –Kirkus Reviews on Jephte's Daughter
Advertisement