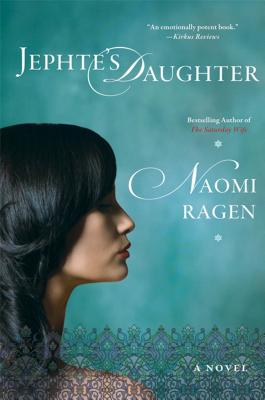 Jephte's Daughter (Paperback)
A Novel
St. Martin's Griffin, 9780312570231, 464pp.
Publication Date: February 16, 2010
* Individual store prices may vary.
Description
The pampered daughter of a wealthy Hasidic businessman, Batsheva Ha-Levi grows up in the affluent suburbs of Los Angeles. But everything changes when she turns eighteen and finds that her loving father has made a secret vow which will shatter her life, forcing her to marry a man she hardly knows and sending her to the exotic, golden city of Jerusalem. On her wedding day, she enters a strange and foreign world steeped in tradition and surrounded by myth. Shackled by ancient rules, she soon understands that to survive she will have no choice but to fight for her freedom, to reconcile her own need to live in the modern world with her ancestral obligations, and to choose between the three men who vie for her body, her soul, and her love.
Now a classic listed among the one hundred most important Jewish books of all time*, Jephte's Daughter is bestselling author Naomi Ragen's beloved first novel. With poignancy and insight, it takes readers on a groundbreaking and unforgettable journey inside the hidden world of women in the ultra-Orthodox Jewish community.
*100 Essential Books For Jewish Readers, Rabbi Daniel B. Sync and Lindy Frenkel Kanter
About the Author
Naomi Ragen is the author of novels including The Tenth Song, The Sacrifice of Tamar, Sotah, The Covenant, and The Saturday Wife. Her books are international bestsellers, and her weekly email columns on life in the Middle East are read by thousands of subscribers worldwide. Ragen attended Brooklyn College and earned her master's in English from Hebrew University. An American, she has lived in Jerusalem since 1971. She was recently voted one of the three most popular authors in Israel.
Praise For Jephte's Daughter: A Novel…
"An emotionally potent book." —Kirkus
"Eloquent writing and vivid characters." —Publishers Weekly
"Ragen weaves the religious issues throughout the plot so that they become part of the suspense, giving this skilfully rendered page-turner... real substance." —Jewish Week
"First rate." —Susan Isaacs, author of Long Time No See and Past Perfect
"Terrific!" —Jacqueline Briskin, author of The Naked Heart