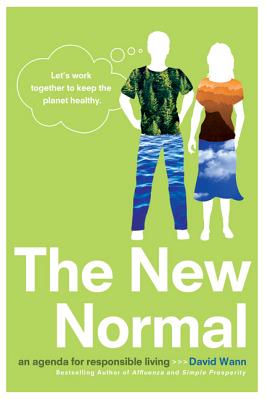 The New Normal (Paperback)
An Agenda for Responsible Living
St. Martin's Griffin, 9780312575434, 288pp.
Publication Date: January 4, 2011
* Individual store prices may vary.
Description
In Simple Prosperity, Dave Wann showed readers how to have an abundant, sustainable life. In The New Normal, he challenges us to do some heavy lifting and transform our non-sustainable culture by transforming ourselves. For Wann, our current "old normal" lifestyle - buying water in disposable bottles, allowing the government to ignore global warming - will not preserve the planet. To nurture our world, he challenges us to rethink our lives, stand up for a healthy planet and move towards a "new normal" lifestyle in an agenda that includes:
- Initiating local business alliances that actively lobby for local buying.
- Creating an investment strategy that values the balance of nature.
- Supporting the design, manufacture, and use of products made with natural chemicals.
- Publicly advocating a more efficient use of water by placing a higher cultural value on wetlands, streams, rivers, and lakes.
The New Normal is Dave Wann's way forward, a blueprint for a better life that preserves our world.
About the Author
David Wann is the author of many books including The New Normal, Simple Prosperity: Finding Real Wealth in a Sustainable Lifestyle and the bestselling Affluenza, which he co-authored. He lives in Golden, Colorado.
Praise For The New Normal: An Agenda for Responsible Living…
"Citing personal accounts of both success and devastation, startling statistics, and press cuttings, the author presents a rational and surprisingly optimistic set of solutions to a distressing issue." —Publishers Weekly