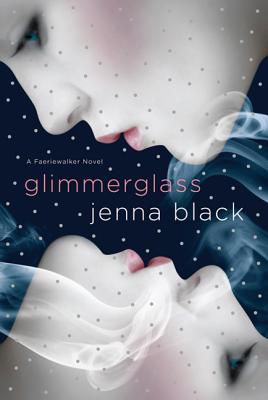 Glimmerglass
A Faeriewalker Novel
Paperback

* Individual store prices may vary.
Other Editions of This Title:
Digital Audiobook (8/2/2010)
Description
It's all she's ever wanted to be, but it couldn't be further from her grasp…

Dana Hathaway doesn't know it yet, but she's in big trouble. When her alcoholic mom shows up at her voice recital drunk, again, Dana decides she's had enough and runs away to find her mysterious father in Avalon: the only place on Earth where the regular, everyday world and the captivating, magical world of Faerie intersect. But from the moment Dana sets foot in Avalon, everything goes wrong, for it turns out she isn't just an ordinary teenage girl—she's a Faeriewalker, a rare individual who can travel between both worlds, and the only person who can bring magic into the human world and technology into Faerie.

Soon, Dana finds herself tangled up in a cutthroat game of Fae politics. Someone's trying to kill her, and everyone seems to want something from her, from her newfound friends and family to Ethan, the hot Fae guy Dana figures she'll never have a chance with… until she does. Caught between two worlds, Dana isn't sure where she'll ever fit in and who can be trusted, not to mention if her world will ever be normal again…
Praise For Glimmerglass: A Faeriewalker Novel…
"Jenna Black's bewitching journey into the land of Avalon blends mysterious guys, good friends, mortal danger, and confusing relatives into a magical book that just doesn't let you close it until you are all done. Be prepared to stay up late finishing this one. It's that good." —Carrie Jones, New York Times bestselling author of Need and Captivate

"Glimmerglass is a delightful tale of faerie intrigue and adventure." —Rachel Vincent, New York Times bestselling author of the Shifters series

"Glimmerglass is a terrific read. The story of Dana Hathaway, a girl torn between real-world problems and other-worldly peril is a darkly compelling page-turner shot through with flashes of wit, romance, and adventure. Jenna Black has crafted a fascinating world with her vision of Avalon—a glittering, treacherous place suspended like a bubble between realities, full of enthralling characters and thrilling situations. A wonderful series opener—I can't wait to see where Dana's story leads next." —Lesley Livingston, author of Wondrous Strange and Darklight
St. Martin's Griffin, 9780312575939, 304pp.
Publication Date: May 25, 2010
About the Author
Author Jenna Black writes paranormal romance books and young adult novels, including Shadowspell and Watchers in the Night, which was nominated for the 2006 Paranormal Excellence in Romantic Literature (PEARL) award. She's your typical writer: an experience junkie. Once upon a time, she dreamed she would be the next Jane Goodall, camping in the bush and making fabulous discoveries about primate behavior. She went to Duke University to study physical anthropology. Then, during her senior year, she made a shocking discovery: primates spend something like 80% of their time doing such exciting things as sleeping and eating. Narrowly escaping the boring life of a primatologist, she moved on to such varied pastimes as grooming dogs and writing technical documentation. Among her other experiences: ballroom dancing, traveling to all seven continents--yes, even Antarctica--becoming a Life Master in Bridge, and singing in a barbershop chorus.