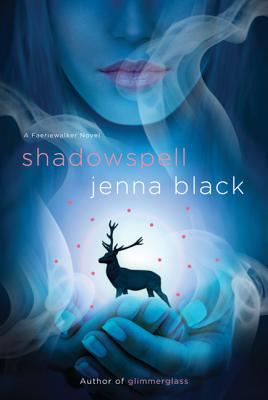 Shadowspell
A Faeriewalker Novel
Paperback

* Individual store prices may vary.
Description
On top of spending most of her time in a bunkerlike safe house and having her dates hijacked by a formidable Fae bodyguard, Faeriewalker Dana Hathaway is in for some more bad news: the Erlking and his pack of murderous minions known as the Wild Hunt have descended upon Avalon. With his homicidal appetite and immortal powers, the Erlking has long been the nightmare of the Fae realm. A fragile treaty with the Faerie Queen, sealed with a mysterious spell, is the one thing that keeps him from hunting unchecked in Avalon, the only place on Earth where humans and Fae live together. Which means Dana's in trouble, since it's common knowledge that the Faerie Queen wants her – and her rare Faeriewalker powers – dead. The smoldering, sexy Erlking's got his sights set on Dana, but does he only seek to kill her, or does he have something much darker in mind?
St. Martin's Griffin, 9780312575946, 304pp.
Publication Date: January 4, 2011
About the Author
Author Jenna Black writes paranormal romance books and young adult novels, including Shadowspell and Watchers in the Night, which was nominated for the 2006 Paranormal Excellence in Romantic Literature (PEARL) award. She's your typical writer: an experience junkie. Once upon a time, she dreamed she would be the next Jane Goodall, camping in the bush and making fabulous discoveries about primate behavior. She went to Duke University to study physical anthropology. Then, during her senior year, she made a shocking discovery: primates spend something like 80% of their time doing such exciting things as sleeping and eating. Narrowly escaping the boring life of a primatologist, she moved on to such varied pastimes as grooming dogs and writing technical documentation. Among her other experiences: ballroom dancing, traveling to all seven continents--yes, even Antarctica--becoming a Life Master in Bridge, and singing in a barbershop chorus.