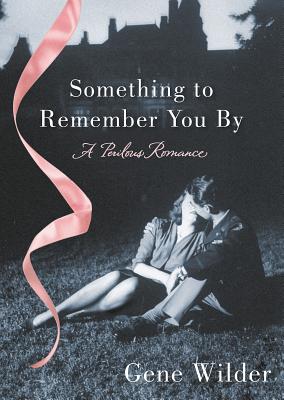 Something to Remember You by: A Perilous Romance (Hardcover)
A Perilous Romance
St. Martin's Press, 9780312598914, 164pp.
Publication Date: April 9, 2013
* Individual store prices may vary.
or
Not Currently Available for Direct Purchase
Description
From the author of Kiss Me Like a Stranger and My French Whore, comes this romantic, dramatic fiction set during World War II.
Beloved actor and author Gene Wilder's novella, SOMETHING TO REMEMBER YOU BY, begins on Christmas, 1944. In a foxhole in Bastogne, Belgium, the innocent yet charmingly clever protagonist, Corporal Tom Cole, is injured. Wilder moves the action to a romantic wartime London with dimly lit blackout-compliant restaurants and mad dashes to the Tube station at the sound of the air raid sirens where Cole convalesces and falls in love for the first time. But is the mysterious Danish girl he meets at the Shepherdess Cafe on the up and up? Cole is a cellist back home in the States, and Anna says she's a monitor at the War Office, scanning radio waves for incoming German planes. But is she? When Cole goes to the War Office one day to surprise his new lover, she's nowhere to be found.
Wilder's story takes Cole on a quest for the woman he loves but no longer trusts, and ultimately parachutes him, a newly minted intelligence officer, behind enemy lines into a concentration camp to save her life and discover the truth.
About the Author
Gene Wilder (1933-2016) began acting when he was thirteen and writing for the screen since the early 1970s. After a small role in Bonnie and Clyde pulled him away from a career onstage, he was nominated for an Academy Award as Best Supporting Actor for his role as Leo Bloom in The Producers, which led to Blazing Saddles and then to another Academy nomination, this time for writing Young Frankenstein. Wilder has appeared in twenty-five feature films and a number of stage productions. His first book, about his own life, was Kiss Me Like A Stranger, and was followed by the novels My French Whore, The Woman Who Wouldn't, What Is This Thing Called Love? and Something to Remember You By.
Advertisement