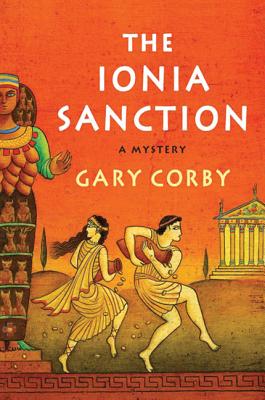 The Ionia Sanction (Hardcover)
Minotaur Books, 9780312599010, 355pp.
Publication Date: November 8, 2011
Description
"Corby has not only made Greek history accessible he's made it first-rate entertainment." --Kelli Stanley, award-winning author of Nox Dormienda and City of Dragons


Athens, 460 B.C. Life's tough for Nicolaos, the only investigating agent in ancient Athens. His girlfriend's left him and his boss wants to fire him. But when an Athenian official is murdered, the brilliant statesman Pericles has no choice but to put Nico on the job.
The case takes Nico, in the company of a beautiful slave girl, to the land of Ionia within the Persian Empire. The Persians will execute him on the spot if they think he's a spy. Beyond that, there are only a few minor problems:
He's being chased by brigands who are only waiting for the right price before they kill him.
Somehow he has to placate his girlfriend, who is very angry about that slave girl.
He must meet Themistocles, the military genius who saved Greece during the Persian Wars, and then defected to the hated enemy.
And to solve the crime, Nico must uncover a secret that could not only destroy Athens, but will force him to choose between love, and ambition, and his own life.
About the Author
Gary Corby has long been fascinated by ancient history, finding it more exciting and bizarre than any modern thriller. He's combined the ancient world with his love of whodunits, to create an historical mystery series set in classical Greece. Gary lives in Sydney, Australia, with his wife and two daughters. He blogs at A Dead Man Fell from the Sky, on all things ancient, Athenian, and mysterious.
Advertisement