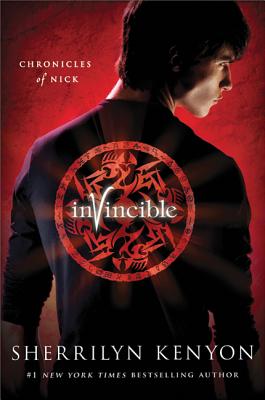 Invincible (Hardcover)
Griffin, 9780312599065, 420pp.
Publication Date: March 22, 2011
Description
Nick Gautier's day just keeps getting better and better. Yeah, he survived the zombie attacks, only to wake up and find himself enslaved to a world of shapeshifters and demons out to claim his soul.
His new principal thinks he's even more of a hoodlum than the last one, his coach is trying to recruit him to things he can't even mention and the girl he's not seeing, but is, has secrets that terrify him.
But more than that, he's being groomed by the darkest of powers and if he doesn't learn how to raise the dead by the end of the week, he will become one of them...
About the Author
In the past two years, New York Times bestselling author Sherrilyn Kenyon has claimed the #1 spot twelve times, and since 2004, she has placed more than 50 novels on the New York Times list. This extraordinary bestseller continues to top every genre she writes. With more than 23 million copies of her books in print in over 30 countries, her current series include: The Dark-Hunters, The League, Lords of Avalon, BAD Agency, Chronicles of Nick and Nevermore. A preeminent voice in paranormal fiction, Kenyon helped pioneer and define the current paranormal trend that has captivated the world. She lives with her husband, three sons, a menagerie of animals and a collection of swords.
Advertisement