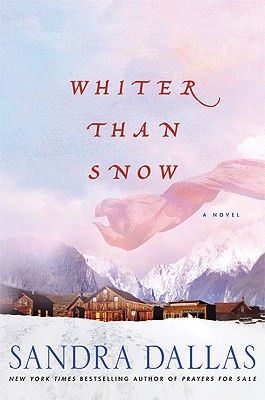 Whiter Than Snow (Hardcover)
St. Martin's Press, 9780312600150, 304pp.
Publication Date: March 30, 2010
* Individual store prices may vary.
or
Not Currently Available for Direct Purchase
April 2010 Indie Next List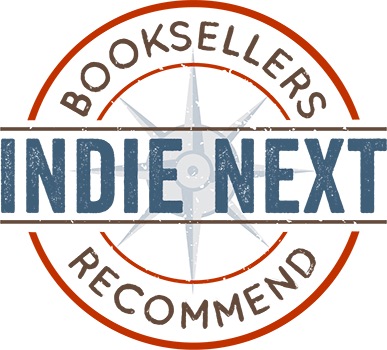 "Dallas has written another absorbing book filled with compelling characters. In 1920, an avalanche devastates a poor mining town high in the Colorado mountains. Nine children are trapped on their way home from school, and only four survive. Each child's family has a story. Was it chance or destiny that brought them to Swandyke from such different backgrounds? Don't miss this one!"
— Laurie Krushenisky, MacDonald Book Shop, Estes Park, CO
View the List
Description
From The New York Times bestselling author of Prayers for Sale comes the moving and powerful story of a small town after a devastating avalanche, and the life changing effects it has on the people who live there
Whiter Than Snow opens in 1920, on a spring afternoon in Swandyke, a small town near Colorado's Tenmile Range. Just moments after four o'clock, a large split of snow separates from Jubilee Mountain high above the tiny hamlet and hurtles down the rocky slope, enveloping everything in its path including nine young children who are walking home from school. But only four children survive.
Whiter Than Snow
takes you into the lives of each of these families: There's Lucy and Dolly Patch—two sisters, long estranged by a shocking betrayal. Joe Cobb, Swandyke's only black resident, whose love for his daughter Jane forces him to flee Alabama. There's Grace Foote, who hides secrets and scandal that belies her genteel façade. And Minder Evans, a civil war veteran who considers his cowardice his greatest sin. Finally, there's Essie Snowball, born Esther Schnable to conservative Jewish parents, but who now works as a prostitute and hides her child's parentage from all the world. Ultimately, each story serves as an allegory to the greater theme of the novel by echoing that fate, chance, and perhaps even divine providence, are all woven into the fabric of everyday life. And it's through each character's defining moment in his or her past that the reader understands how each child has become its parent's purpose for living. In the end, it's a novel of forgiveness, redemption, survival, faith and family.
About the Author
SANDRA DALLAS is the author of nine novels, including "Prayers for Sale," "Tallgrass "and "New Mercies." She is a former Denver bureau chief for "Business Week "magazine and lives in Denver, Colorado.
Praise For Whiter Than Snow…
"[Dallas'] sense of time and place is pitch perfect and her affection for her characters infectious."
--Kirkus Reviews "Dallas' ... latest truly leaves a mark on readers' souls. Using her hallmark clean, clear prose, Dallas portrays the gamut of emotions her characters experience and delivers a quietly eloquent and powerful story about how a town reacts to a devastating tragedy. This is a book that resonates with those who want to be touched."--RT Book Reviews "Like Dallas' "Prayers for Sale," "Whiter Than Snow" is a fast and engrossing novel that will capture readers' hearts from the first few pages."--Deseret News "In the capable hands of Sandra Dallas, readers are treated to a race-against-the-clock adventure tale as well as an intricate history of the early 20th century in the still slightly untamed west. Fans of Dallas's earlier novels, like PRAYERS FOR SALE and TALLGRASS, will not be disappointed with this exhilarating tale of rescue and redemption."--Bookreporter.com "I love how Dallas uses smaller stories to get to the meat of the story, and how she takes time developing the characters so readers are emotionally connected to them by the final chapter. As long as Dallas continues to write fabulous novels in her unique way, I will look forward to reading and writing about them."--Craig Daily Press "This is a heartwarming story about forgiveness and the kindness of strangers."--BookLoons.com "If you've ever read a Sandra Dallas novel, then you already know that she is just a fantastic storyteller. She has the unique ability to capture the essence of a place and time period, but she also creates wonderful as well as memorable characters.... I thought this book was a wonderful story with so many powerful messages. I highly recommend it!"--Booking Mama
Advertisement